Palen Music Center Quick Note

Monday, April 15, 2013

Palen Music Center is dedicated to helping children experience excellence, personal growth, and joy through involvement in music. We carry out this mission by supporting area band directors through weekly service, support, educational programs, and quality products. This weekly Quick Note newsletter strives to highlight topics that are immediately helpful in the classroom. Comments, suggestions, ideas, and articles are always welcome.

Looking for help on a particular topic? Be sure to check out our Quick Note Catalog of back issues!
---
The Next Five Minutes: Developing Technique by AAron Bryan
This is the sequel to my March 11 article, The First Ten Minutes – the most vital time you have . Developing superior technique in young players is not a "once in a while" kind of thing. It takes daily repetition, over time, for their skills to improve and become consistent & applicable to wind literature. I liked taking about 5 minutes per rehearsal to aid in the development of my students' technique.
Start With Scales: Two Birds, One Stone.
Your kids need to know their scales for a multitude of reasons. Developing technique exercises out of scales felt like enhancing a variety of needed skills at once. I liked using major, minor, & chromatic scales at various tempi to develop finger/tongue coordination, various articulations, muscle memory, range, etc.



Start slow & gradually increase the speed ONLY after they are consistently playing all notes correctly.


Add a 2nd octave. For scales where range becomes an issue, ask those students to "loop" the first octave of scale. (ascend twice, then descend twice)



After playing long tone exercises, scales help wind players "stretch out" their chops.


With a daily dose, you will be amazed at how quickly your students develop the ability to play in more keys, thus opening up your literature choices!
Use a Method Book
Suggestions



Lip Benders by Ray Cramer



11 fantastic exercises that you can twist & turn to fit your daily rehearsals.



Tone & Technique by James Ployhar



A wonderful book that allows you to switch which section has the melody on each page.


Contains sections focusing on Brass technique & WW technique.


Also good for Sight-Reading



Any method will work if it allows you the ability to help students play with consistent TONE/SOUND while developing their:



Flexibility


Articulation


Rhythm


Sticking


Volume Control


Range
If you question whether your students are developing any given technique, the answer is always in their TONE. The same goes for assessing your group. The answer lies in the SONORITY.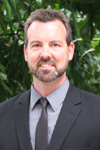 AAron Bryan, Vice-President
Palen Music Center, Inc.
abryan@palenmusic.com

AAron taught band for 13 years, the last 8 at Broken Arrow High School, home of the nationally acclaimed Pride of Broken Arrow Marching Band - the 2006 Bands of America Grand National Champion. AAron holds Master of Arts degrees from Truman State University in Conducting and Trumpet Performance and a Bachelors Degree in Education from Missouri State University.
---
Percussion Specials!!!!!
Missouri State University is a Conn-Selmer University, which means that every two years they receive some percussion equipment, then it is sold through an area dealer of choice. We are proud to be that dealer for Missouri State. As such, we are helping them move through some incredible percussion equipment at deeply discounted prices. These instruments will be available early summer and are being sold on a first-come basis. In order to secure a piece, we need to have a purchase order number. Items can be billed out after July 1st and prices include delivery to your school. Although the items have been used for a couple of years, they are in excellent condition and have received expert care. All orders need to be directed to Eric via email at ematzat@palenmusic.com. Happy shopping!
---
Can we assist you with anything? Please contact your local Palen Music Center school road representative for all of your music education needs.
If you would like to submit material, make corrections, give comments, or wish to be removed from this mailing list, please contact Eric Matzat.