---
Tuning, blending, and balancing it never ends! by John Bell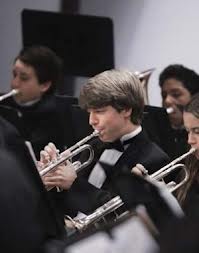 As thoughts and energies turn to students' performances at both the MSHSAA Large Group Music Festival and Solo & Ensemble Festival, I hope the information in this article will benefit not only preparation for upcoming festival performances, but also as a daily approach to rehearsal procedure. Rehearsal procedure is a topic that has been written about extensively, so I am under no illusion that the information that follows may be repetitive to many! However, sometimes it's good to revisit familiar topics as reminders of things we may have recently inadvertently dismissed.
THROW OUT YOUR TUNER! Well, maybe keep it around for students' individual use. I am a firm believer in listening to address intonation concerns, instead of constantly checking in with a tuner. This concept was firmly reinforced when I was a graduate student at the University of Illinois, playing in the Symphonic Band under Dr. Harry Begian. One quote I will always remember; "Use those things on the side of your head for something other than decoration!" (Fortunately, I was not the one receiving the suggestion at the time!)
As a group performs, there is no magical device that lets students or their conductor know there's a problem with intonation, nor is there one that helps with blend and balance. These things must be refined as the performance progresses. It's likely one will not be successful in addressing intonation concerns if one does not address blend and balance issues.
So, Dr. Begian's quote above starts to make more sense. There is nothing wrong, in fact it's very prudent, to encourage students to use a tuner to address intonation dis-crepancies on their individual instruments. However, once there are two or more performers involved, it comes down to what one hears and how capable one is in making adjustments. Since good intonation and effective blend and balance have a symbiotic relationship, it makes sense to work on the two simultaneously.
Many band conductors have their ensemble play scales at the beginning of rehearsal. However, many use these scales as simple repetitive exercises, day in and day out. I believe scale study should address three things - technical development, tuning refinement, and blend and balance. Technical development is the easy one. Major and minor scales played at a relatively fast rate, ascending and descending, are fundamental studies with which we are all familiar. Including thirds and arpeggios really gets the mind and fingers moving!
Performing scales at a slow tempo gives everyone in the ensemble a chance to lock in to pitches that are "good" notes for their particular instrument. This can be accomplished by stopping on those notes for a few seconds, then proceeding up the scale. Slow scale patterns can also be used to work on intonation AND blend and balance at the same time. There are a few "variations on a theme" regarding this concept, and if you have used any of them, you know how immediately effective they can be.
One of these involves having part of the band begin on a scale while the rest begin on a scale a fourth or fifth above. Major or minor, it makes no difference; how one divides the band also makes no difference. Then proceed ascending diatonically to the fifth step of the two scales simultaneously, taking time on each pitch to listen for intonation problems AND blend and balance. Then, have students trade scales and do it again. This is similar to what many do with a scale-in-a-round exercise, but the biggest difference is that one is working with wide open intervals of a fourth or fifth.
Another effective listening exercise involves assigning the notes of a chord to specific sections of the band. One can do several things with a solidly voiced chord. Bill Mack has devised one of the best exercises for this approach of which I am aware. I am sure if you ask him nicely, he will be glad to share it with you!
Bill's exercise involves the use of two chords, one with voices assigned for tuning, and another for blend and balance. One can use this chord exercise to demonstrate poor blend and balance by intentionally having the group play out of balance, then having students refine the balance problem by listening to one another and adjusting on their own.
The use of the balance chord of this exercise to change chord quality is also very effective, again making sure students are listening carefully and adjusting during each step of the process. Start by playing the chord as written, then lower the third by a half-step, then the fifth by a half-step, and finally lowering the tonic pitch a half-step, i..e. major chord, minor chord, diminished chord, new major chord.
These are a few techniques I have found useful in improving intonation and blend and balance. There are many other methods to address these concerns, and I encourage you to experiment with scales, chord structure and chorales to help improve your band's performance. The important thing is to work on this particular aspect of your ensemble's performance on a consistent basis. So don't forget Dr. Begian's advice: "Use those things on the side of your head for something other than decoration!"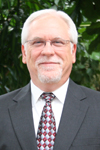 John Bell recently retired as Director of Bands and Music Department Lead Teacher at Park Hill South High School, and also taught at Park Hill HS and William Chrisman HS. He holds degrees from Central Missouri State University (now UCM) and the University of Illinois with postgraduate work toward the DMA in Conducting at The University of Iowa. John is a recipient of the John Philip Sousa Legion of Honor. He is active as an adjudicator and clinician throughout the Midwest, serves on the faculty of Missouri Western State University as an adjunct Professor of Horn and Music Education, and is the co-conductor of the Northwinds Symphonic Band. He can be reached by email at

[email protected]

.