---
Reflections on Building a Band Program from Scratch: One Director's Experience by Kristen Legler Wages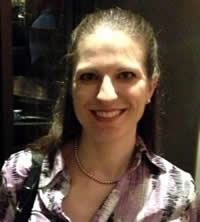 When I was asked to write an article about starting a band program from nothing and detailing some of the challenges that are included, I must admit I was a bit hesitant at first. "I'm not an expert at building bands. This is what I have and talk about what I've done that's worked and what hasn't," I thought to myself. Mr. Wayne Blades, my Palen road rep, told me that I was the only band director, in his recent memory, to start a band program from scratch.
I've been teaching for ten years and am currently in my eighth year of teaching band at Decatur High School (in Decatur, AR) and general music at Gravette Middle School (in Gravette, AR), a position shared by both districts. Decatur did not have, or offer, band in over forty years until I was hired. When I accepted the position, I knew it would be a challenge but didn't fully realize the uphill battle I faced. The school owned very few instruments, a small music budget, no music stands, and no band room. For the first 4 years, I shared a room with the Civics teacher. After that I shared a room with the elementary music teacher for 2 years. It has only been in the last two years that I have had my own room.
Since there had never been a band, there were no set traditions or expectations to follow. This can be good or bad. There was not a fight song so I adopted one immediately and had a lyrics contest open to the student body. It's a bit ironic that in that first year the beginning band could outplay the high school band. That, of course, has changed since I am my own feeder.
Recruiting is always important in a small school. That was my first goal. Finding instruments for those students who couldn't afford their own was my second goal. Over 80% of Decatur students qualified for free and reduced lunches, a percentage that hasn't changed today. Fortunately the elementary music teacher had a couple of band instruments in her inventory that she let me borrow but I had to purchase several more instruments as soon as possible. I've been very fortunate over the years to have had many instruments donated from area schools including Shiloh Christian and Springdale. I've also raided other school band libraries to start my own library.
I was given a healthy budget that first year only. After that, it was diminished to almost nothing. During the 2008-09 school year, the Decatur School District was placed on the state "fiscally distressed" list; therefore, all budgets were frozen including the band.
With a limited district budget for band and all of the other extra-curricular activities, I had to be creative to come up with funds to purchase more instruments. The band conducts several fund-raisers throughout the year to offset the financial needs of our organization. Also, I learned how to write grants and have received $3,500 in grant money over the years. This, on top of the recommended fund-raising, has helped to purchase additional instruments and pay for repairs for existing instruments.

The program is stronger now than in those early years, even last year for that matter; however, every year is still a struggle. It is a bit easier to maintain than to start from nothing. As all directors in small schools know, it is hard to grow a band in a small school where you have to share the students.
I will never have a 100-piece band but the 20 students I do have can all play. Last year the first band student from Decatur went on to play in a college band and also received a scholarship. This year there were 3 students who made All-Region Jazz, 2 All-Region Concert Band, and 1 All-Stater. This was the first student from Decatur in over 50 years to make the All-State Band.
Baby steps and persistence are the keys to having a successful small band. Every year is two steps forward, one step back. Eight years ago, I never would have dreamed that there would be an All-Stater at Decatur.
Questions for Kristen? Email her at [email protected].
---
Saving a Band Program by Liz Roepke
In the small town of Vandalia, IL, just 35 minutes west of Effingham, a local band director's job is on the line. Samuel Music has been calling on Tony Hicks' high school band program for the past few years. He, along with junior high and beginning director Sara Berg, have worked arduously to build Vandalia's band program. It wasn't that long ago when Vandalia only had a mediocre program. Today, they have a competitive marching band that is not only winning awards, but it also has students who are receiving music scholarships assisting them in going to college to pursue a music career.

Earlier this year, the Vandalia school board announced that Mr. Hicks' job would be cut due to funding and Mrs. Berg would be in charge of teaching all band programs. Since then, the Vandalia band boosters have joined together with the Vandalia community to raise $55,000 to save their program and Mr. Hicks' position. Last night, a fundraiser was held to raise money for the program. St. Louis' news station, KSDK, was there last night and put together an excellent piece about what this little town is doing to keep the music alive. It's not only a tribute to a well-respected teacher, but it also highlights the importance of why we do what we do each and every day. I thought this was a good piece of news to share amid the many hurdles we work through each day!

Here's the link to the news piece.

Thank you,
Liz Roepke
Regional Manager | Samuel Music Co.