---
Taking a Band to Europe...Yes, It Is Possible!
by Jeff Lawless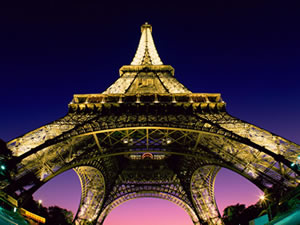 Taking a high school band on an overseas trip to some band directors would be an unthinkable venture. With ample lead time, good organizational skills, and a proven travel company, it is not as daunting as you would think. In 1999, I had a thought about taking the Bartlesville, OK High School bands to Europe. My Dad was a band director and took many overseas trips with his bands in the 60's and 70's. The planning stages need to start 2 years before you are planning to go on the trip.
Step 1: Find a travel company that specialized in overseas travel. You want a company that knows the ins and outs of overseas travel. Lots of North American music travel companies advertise that they do overseas travel, but many are not experienced. Make sure you inquire about travel insurance and liability insurance and what it will cost per person. Find out how many "free" staff places you will get based on the numbers of people traveling. You should have a travel company guide with you and at your service for the duration of the trip. You will want and need to go on a site inspection trip that should be provided to you at no additional cost. Investigate and ask for references!
Step 2: Come up with trip dates and travel locations. Get a rough estimate from your new travel company of per person cost. Make sure that the trip dates aren't going to conflict with something that you know your administration will not approve. Visit with a couple of your key booster club officers to make sure they are on board. Make sure they know to keep things confidential. Nothing can get a trip derailed faster than to have it out in the public before your school administration knows about it!
Step 3: Put together a written trip proposal for your administration and/or school board. This must be well prepared without anything left out administrators may be looking for a reason to say no and if you aren't prepared that decision is very easy for them! You need to have a proposed itinerary, trip cost breakdown, information on the trip and liability insurance provided, plans for student supervision, how the needed funds will be raised, and most importantly the musical, educational, and social benefits that the students will derive from the proposed trip. If you can't sell the benefits of the trip to your administration you probably won't be going!!! You want to make the presentation in person with individual packets to handout to the administration. Practice your "spiel" before going in.
Step 4: Schedule a meeting with your booster club officers. After your school approves the trip, you want to meet with your booster officers to fill them on the proposed trip and get their backing. Make sure that you are ready to lay out to them chaperone selection policy and cost for chaperones. For a trip of this magnitude, I would also offer a "friends and family" trip. These are people that would have no chaperoning duties and might even be put up in a different hotel than the student group is staying at depending on numbers that are going. Select your chaperones carefully, many times 1 or 2 ego-driven chaperones that think they can manage the trip better than you will cause you more headaches than all of the band students combined!!!
Step 5: Schedule a meeting with all band students and parents to announce the trip. This needs to happen a minimum of a year-and-a-half before the trip. The main reason is so that everyone that wants to go has ample time to come up with the money and you can spread out the payment schedule so that there is not a payment due every month. At this meeting, you need to have trip commitment contracts and trip detail packets to handout to everyone (including medical forms if they haven't already filled one out). The contract needs to spell out all payment dates, amount of money lost if they cancel at certain dates, what is included in the trip cost, etc. The initial deposit needs to be due within 30 days and should be non-refundable. If you have some sort of a video presentation to create more excitement about the trip that will help with positive buzz. I would announce before your presentation to them that due to time constraints we can't take questions from the group but we will be happy to answer them individually at the conclusion of the meeting (in case you have any "negative Nancy" parents).
Step 6: Set a passport acquisition deadline and start on equipment manifest. I would suggest having a passport deadline of approximately 6 months before departure. Schedule a "passport party" with refreshments where everyone comes one evening and you photo copy everyone's passport. You will want to take those copies with you on the trip. This also helps verify that you have no passport surprises at the last minute. Most airlines will require you to have an equipment manifest to them around 60 days before departure. This normally includes submitting name of the instrument, weight, and dimensions. Make sure you plan for U-Haul garment boxes or something similar if you are sending the band uniforms and shakos bulk and not in each person's luggage. Confirm with your travel company before signing a contract with them how the instruments will be transported and who is responsible for the cost. You don't want to be left holding the bag of a multi-thousand dollar instrument shipping bill when you get to the airport!
Step 7: Site inspection trip. This is a must and can happen up to a year before the trip, especially if you are traveling to a specific event overseas so you can take it all in and be prepared. Make sure that you will be staying at the same hotel as your group will so you can get a feel for the environment and track down any potential problems (like beer being sold in the soft drink vending machines)! Have a great time but remember your reason for going is to familiarize yourself with everything your group will be doing on the trip. You do not want any surprises when you are in a foreign country.
Step 8: Put your trip booklet together. Your trip booklet should include final itinerary, flight segment assignments, bus list, rooming list, chaperone assignments, trip rules and regulations, and a list of what to bring. It is best to wait until a week or two before leaving on the trip as your itinerary and other items may change late.
This is just a brief synopsis of planning for an overseas trip. We did two overseas trips while I taught in Bartlesville (4 years apart so every student had the opportunity to go once). The tradition has continued and the band last year went on the school's 4th overseas trip. Please feel free to contact me if you would like more info or just want to run ideas past me for an overseas trip. It takes an immense amount of planning and preparation but it is well worth it to give your students a once in a lifetime opportunity!!!
| | |
| --- | --- |
| | Jeff recently retired after 28 years of teaching band in Oklahoma, primarily in Bartlesville and Pryor. He holds a Bachelor of Music Education degree from the University of Oklahoma. During his 19-year tenure in Bartlesville, his bands earned nine State Sweepstakes awards, were selected to perform as an honor band at the state music convention, and took the band overseas to Europe twice on concert tours. He is a third generation band director and between himself, his father, and his grandfather, have given over 110 years of teaching band to Oklahoma students. Jeff is also a past president of the Oklahoma Bandmasters Association and a past chairman of the Oklahoma All-State band. Jeff is also a very active professional percussionist performing with the Tulsa Symphony, Tulsa Opera Orchestra, Tulsa Ballet Orchestra, and Amici New York Orchestra every summer at the OK Mozart Festival. You can reach Jeff by email at [email protected]. |
---