---
Discipline From Within the Band by Julie Capps
Editor's Note: We always love getting articles (or even just article suggestions) from the band directors we serve. This Quick Note edition features an article from Julie Capps, who teaches music at Santa Fe in Waverly, Missouri. Do you have ideas for upcoming Quick Note articles? Please submit them! --Eric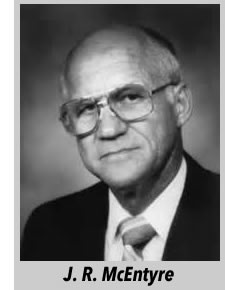 I had the good fortune to work with, and for J. R. McEntyre in Odessa, Texas for a number of years. J.R. was the band director in Odessa, Texas, (home of Friday Night Lights), for many years, and then later, the music supervisor. He came to do clinics with my bands at the Visual and Performing Art Magnet School at Milam, and then later at San Jacinto Junior High in Midland, Texas. I still use the band method book that he and Harry Haines co-authored entitled, Rhythm Master. When I first moved to Texas, I was surprised to learn that my college band director, Wm. G. Mack, had met and knew Mr. McEntyre. Mr. Mack had been the president of MMEA at the same time J.R. was president of TMEA, and they had met at the Mid-West Convention. Mr. Mack told me I was lucky to get to work for, and learn from Mr. McEntyre. Indeed, I was.
These suggestions are from a clinic he presented to us years ago.
The development of good discipline in rehearsal involves dynamic leadership from the director. The director should project an image of authority while generating enthusiasm. Establish good, consistent communication techniques and always be a good example, musically and otherwise.
In your rehearsals, the student must have a sense of responsibility and a respect for authority. The students should be attentive, receptive and responsive to direction. This includes being quiet and being still during instruction time. Set your expectations upfront, and then be consistent. You, must, of course, earn their respect through professionalism, and through a caring rapport.
Try to have as few written rules and regulations as possible. These rules must be enforced consistently and with understanding and fairness. A good band handbook can make all expectations very clear early on. Many rules are not written, and are simply rehearsal procedures and/or traditions. These might include bus manners or expectations of behavior during various in activities and performances. Students thrive with routines, as they always know what to expect and what is going to happen next.
Student leaders are so important. They feel a sense of ownership in the band, and that is contagious. They will promote esprit de corps with their enthusiasm, and this will promote good teamwork. If you don't have band officers and section or squad leaders, you should implement them.
Good organization is just critical. You can't come to rehearsal unprepared and expect the kids to behave. They will respond accordingly. Have orderly physical surroundings, a neat classroom, a regular set up, equipment in good working order, etc. Having a symmetrical appearance of the chairs, stands, and equipment will promote an orderly band rehearsal. Sometimes a student will have a problem with an instrument, if you stop and try to fix the instrument, you have lost all continuity and flow of the rehearsal. Establish that you can't do instrument repair in class, and then readily help the student after rehearsal.
In addition, the classroom should be clean and the director should maintain a professional appearance. Have teaching aides readily available and in good working order. Have a set procedure for taking attendance and making announcements so that they take up as little rehearsal time as possible. After all, if the students are playing, they are not talking, so keep them playing as much as possible.
Plan your rehearsals so that they are carefully paced. It is so important to solve specific problems and not just play through the pieces. Provide for the release of tension periodically throughout the rehearsal. Don't waste time; get the job done in the least amount of time possible. This is usually not achieved by the director talking. Make sure your students have their measures numbered and a pencil always on their stands.
Have meaningful goals, both short and long term. Good citizenship goals develop a sense of pride, loyalty and responsibility in the students. There should be a place in the band for every student who gives his or her best. Musical goals should be emphasized; mere mechanical note drill is simply the means to this end.
In summary, do: