Monday, January 4, 2016
IN THIS ISSUE:
Recording -- A Must! | Pics from the Classroom
---
Recording -- A Must! by Charlie and Nancy Bartrug
Let's face it - as directors we have so many distractions and things to focus on during a rehearsal that sometimes it is difficult to really listen to the ensemble. There is also the issue of our own ability (or lack thereof) to hear, diagnose, and correct problems. Critically listening to the ensemble and knowing instantly how to resolve problems are skills that are developed over time. As directors we are required to develop these important skills needed for the success of our ensemble, while dealing with time constraints of the daily class schedule and making sure the percussion section isn't building a fire in the back of the room. Often, directors just plow through one tune after the other without really hearing it - perhaps hearing in their mind what it should sound like rather than what it does sound like. While this rehearsal technique may solve some discipline issues by keeping all students engaged all the time; it doesn't help your ensemble sound better. What if there was a way for your ensemble to improve outside of rehearsal, when you have time to really listen and decide what needs to be corrected and how to go about making those corrections? With modern technology there is a way...recording!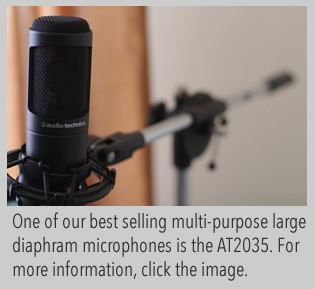 PART 1 -- GROUP REHEARSAL RECORDING
Below are some short-term benefits of recording your rehearsals, which will result in the ultimate long-term goal of a higher quality performance:
Recording allows you to become the audience. You can just listen without the distractions and worries that often occur in the rehearsal itself.
By utilizing the rewind button, a recording gives you time to hear something wrong and figure out what's causing the problem.
A recording will help you plan for the next rehearsal. It will give you direction. Your rehearsals will be more efficient allowing you and your students to feel like you are accomplishing something.
A word of warning -- listening to rehearsal recordings can be depressing. Here are some tips to help ease the pain:
Don't do any recording until after you have done several days or even weeks of work. First fix the things you can hear on the podium. Utilize the recording once you begin to think the piece sounds pretty good. Listening to a recording at this point in your preparation will help you hear the things you have missed.
It is not necessary to record the entire piece. Select a portion of the piece to be recorded. Once you have worked each section this way, then you will be ready to record the entire piece. Eventually you may want to record an entire program. By doing so, this will put you and your ensemble in a performance type atmosphere rather than a rehearsal atmosphere. There is no stopping allowed when recording. It is intended to be a performance level effort.
Keep in mind that recordings made in the band room are seldom flattering. But the more you do it, the more you will hear improvement. My mindset was always "if I can get them sounding good on a recording, they should sound great on the concert stage".
If you can afford it, invest in a good handheld digital recorder. You can use your phone or iPad in a pinch, but you won't get the truest sound because of the low quality recording.
PART 2 -- INDIVIDUAL RECORDED ASSIGNMENTS
Because an ensemble is the sum total of its individual parts, you should consider having those individual parts (your students) submit recordings for your evaluation.
Here are the main benefits of individual recorded assignments:
Recorded assignments are an excellent opportunity for you to hear what type of contribution each player is making.
As you listen, you can make individual corrections, which will save rehearsal time and enhance the performance of the complete ensemble.
Having to produce a stand-alone recording of their individual part helps the student develop their musical skills and critical ear.
Students become more accountable for knowing their part.
By showing that you are interested in their individual progress, achieving that progress will become important to them.
Recorded assignments give you another grading opportunity.
Here are some tips for individual recorded assignments:
Assign weekly recorded assignments. Take the number of weeks available before the performance, and divide your music into smaller chunks for each assignment.
Create a handout at the beginning showing each assignment, due date, and instructions.
Students can submit recordings made on their phone, iPad or computer. Some students use the "old-fashioned" method of microcassette recorders or even cassette tapes (please no reel-to-reel or 8-track).
Encourage them to take as many "tries" as needed to produce a performance worthy of submitting.
Consider creating an email account just for the purposes of submitting recorded assignments (ex. [email protected] or [email protected]).
Have students turn in their music with their assignment. Use a red pen to mark things you hear (good and bad). You can also post the grade at the top of the music.
Require the students to number their measures. Grade them down if they turn in music without the measures numbered.
If you hear consistent problems (ie. All 2nd clarinets missing the same rhythm) make a note in your score to address the issue in sectional or rehearsal.
It goes without saying that you must listen to the assignments. Students will figure out very quickly if you are simply giving them a grade just for turning it in.
One last thing about recorded assignments -- SmartMusic is an outstanding tool for recorded assignments when a tune is available in their library. This takes a bit more planning and implementation, but there are many benefits and it is fun for the students (perhaps this subject could be a future Quick Note...).
With the technology available today, recording the large group and having students submit recordings for evaluation is easy. There is really no reason not to do it. All it can do is help you be a better teacher and help your ensemble perform at a higher level. Remember, if your group sounds good on a recording made in your band room, a live performance in an auditorium will sound even better!
Charlie Bartrug
Manager and Educational Consultant
Palen Music Center -- Oklahoma City
[email protected]

Charles Bartrug retired in 2014 after 33 years as a public school band director. The last thirteen years were spent as High School Band Director and Coordinator of Instrumental Music in Yukon, OK. Before coming to Yukon, Mr. Bartrug was band director at Midwest City HS, Guthrie High School, Owasso Junior High, and Collinsville Junior High. Bands under Charlie's direction have earned twenty one O.S.S.A.A. Sweepstakes Awards and three Double Sweepstakes Awards. The Guthrie High School Concert Band performed as an honor group for the OMEA Convention in 1999, and the Yukon High School Wind Ensemble performed in 2014. Mr. Bartrug is a recent inductee into the Oklahoma Bandmaster's Hall of Fame. He earned National Board Certification in 2004, was the 2005 Oklahoma Bandmasters Association Band Director of the Year, the 2005 Yukon High School Teacher of the Year, and a 2009 OMEA Exemplary Teacher.
---

---