Monday, May 16, 2016
---
New Palen Music opens in Springdale, Arkansas
We are excited to announce that the new Springdale Palen Music location is open! A few pictures are shown below. Want to see more? Just come on by! We are located next to Razorback Pizza in the shopping center adjacent to Lowes near the intersection of 49 and 412. See you soon!
Palen Music Center
4093 W. Sunset Ave. Suite 101
Springdale AR 72762
(479) 464-8877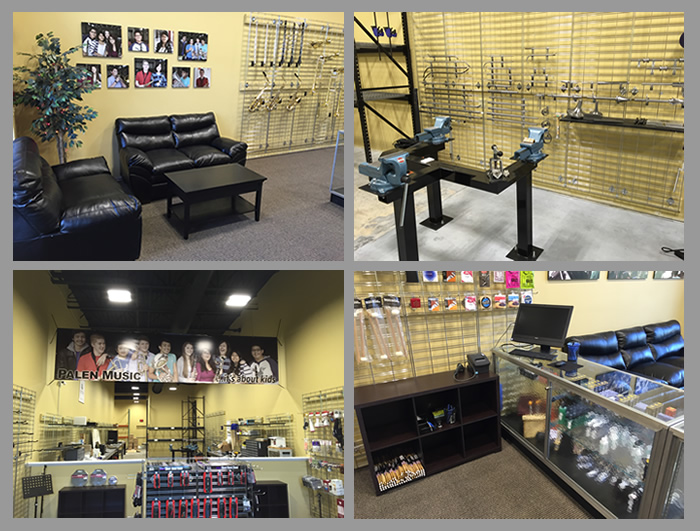 ---
Contact Your Local Palen Music Center Representative
Can we assist you with anything? Please contact your local Palen Music Center school road representative for all of your music education needs.