Monday, September 25, 2017
IN THIS ISSUE:
A Few Things to Reinforce in Each Marching Caption
When You Don't Show Up To Sectionals
---
Marching Festival Season is Finally Here!
A Few Things to Reinforce in Each Caption
by AAron Bryan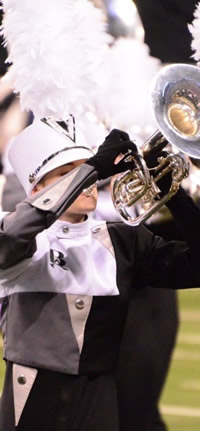 Don't Forget the Fundamentals
Marching band is a rare case where "everything trickles up." Without solid fundamentals both musically and visually, bands don't mesh well as an ensemble and as a result, are not nearly as effective.
Three Things to Reinforce Visually

(adjust to your specific technique)
Posture: Stand tall. Don't bend back at the waist. Keep shoulders above the hips.
Shoulders square to the front when playing and moving.
Your foot technique: Is it obvious? Are they all doing it? Toes up moving forward? Heels lifted moving backwards?
Four Things to Reinforce Musically
Tone: It doesn't matter if it is loud, low, high, fast, or whatever; teach each student to play with a fundamentally good sound at all times.
Articulation: It only takes one student to muddy up a phrase.
Ensemble Sound: There shouldn't be any heroes during ensemble moments. Each section should mix well within itself and with the rest of the musical ensemble.
Phrasing: Just because it's marked forte, doesn't mean it has to be loud the entire phrase. Create nuance, musicality, and effect through added dynamics.
Good luck to everyone. I look forward to seeing you and your kids at upcoming festivals!
AAron Bryan
Vice President - Palen Music Center
[email protected]

AAron Bryan taught band for 13 years, the last eight at Broken Arrow High School, home of the nationally acclaimed Pride of Broken Arrow Marching Band - the 2006, 2011, and 2015 Bands of America Grand National Champion. Bands under Mr. Bryan's direction were awarded the Oklahoma Band Sweepstakes eight times, and his Wind Ensemble performed as one of three Oklahoma bands selected to OMEA's Friday evening Honor Concert in 2009. AAron was a lead soprano soloist and served on the brass staff for the Madison Scouts Drum & Bugle Corps. Later, Mr. Bryan was the Brass Caption Head for the Colts Drum & Bugle Corps. AAron holds Master of Arts degrees from Truman State University in Conducting and Trumpet Performance, and a Bachelors Degree in Education from Missouri State University. He has been with Palen Music Center since 2011.
---
Ninth Annual Midwest Trumpet Festival
The ninth annual Midwest Trumpet Festival will take place October 8-9, 2017 on the campus of Pittsburg State University in Pittsburg, Kansas. The festival is under the direction of PSU faculty member, Dr. Todd Hastings, and will gather leading performers, students, teachers, and community for an intensive time of large and small continuing education sessions, individual and group master classes, and community recitals and concerts.
This year's featured artist is Mr. Allen Vizzutti, International soloist and recording artist, and the Crowder Jazz Orchestra with special guests. The festival will also feature artist faculty from universities across the country. For festival information please call the PSU Department of Music at (620) 235-4466 or visit the PSU music department web site at www.pittstate.edu/music.
---
Pictures from the Classroom -- Osceola, MO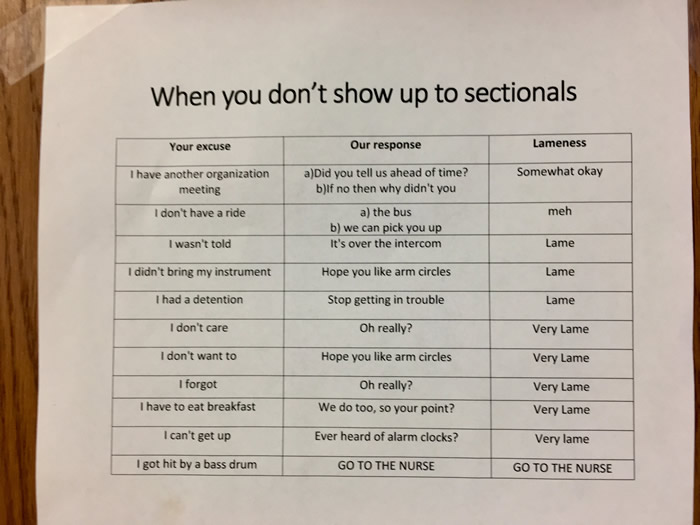 ---
Contact Your Local Palen Music Center Representative
Can we assist you with anything? Please contact your local Palen Music Center school road representative for all of your music education needs.