Monday, November 13, 2017
IN THIS ISSUE:
---
Thinking Outside the Box With Concert Band
The following two articles come from music educators in the Kansas City area who chose to think outside the box with their programs. The first comes from the music coordinator of 5A district with two high schools and four middle schools who was looking for ways to get all of the various concert ensembles extra feedback prior to large ensemble festival in the spring. The second comes from a K-12 director in a 1A district looking to engage her students and the school community by creating an interactive audience experience while the band performed a programmatic work. Thanks to Aaron and Jennifer for their contributions! I hope that one of these two ideas gets your creative juices flowing as your concert season gets under way! - Mike Steffen
Liberty Public Schools Pre-Contest Clinic
by Aaron Money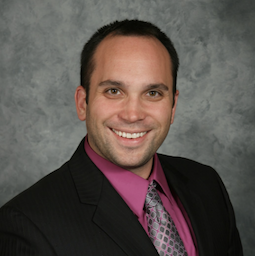 The Liberty Public School District has embraced a new assessment model for our Pre-Contest performances. In years past, the performances were strictly for the parents and community members. As we looked into our educational purpose for going to contest and how students could benefit even more from these experiences, we decided to have a pre-contest clinic for our students.
The pre-contest clinic is set up for students to perform for each other and also for adjudicators prior to the actual large group contest. Each discipline receives one day of clinics. The groups attending contest perform at a central location during the school day for three judges and for each of the other middle/high school groups. As individual ensembles are performing, audience members (students) will complete evaluation forms on the performances they are observing. These forms are the CFA (Common Formative Assessment) for each discipline. This CFA resembles the MSHSAA large group adjudication form.
Students have been learning about and rehearsing stage presence, tone quality, diction, intonation, and musical expression. These are the elements they will be assessing while watching and listening to other groups perform. This allows students to think critically about what they have learned in the music classroom, and apply that knowledge in a real-time performance-based setting. After the performances, the adjudicators will meet with each group for one hour on a separate day. This allows the comments from both adjudicators and students to be useful and productive prior to District Contest which takes place about two weeks after these initial in-district clinics.
After implementing this new assessment for students, Music Directors have found it beneficial not only in helping students learn to be respectful, active adjudicators, but has also added validity to the contest season preparation for their building Administrators. In the age of data-driven educational models, this pre-contest clinic assessment process is one more way music educators can provide clear evidence of the learning that occurs daily in each of those classrooms.
Aaron Money attended The Swinney Conservatory of Music at Central Methodist University. He was a dual major and earned a Bachelor of Music Education in Voice as well as Theatre/Speech Education. Mr. Money began his teaching career in Odessa, Missouri where he served vocal music teacher at OMS for two years. He then moved to the Chicago area, teaching vocal music at Jack Benny Middle School. After moving back to Missouri, he worked at Moreland Ridge Middle School in the Blue Springs School District where he was named "Teacher of the Year" in 2006. Mr. Money holds a Master of Science degree in Curriculum from Southwest Baptist University and an Education Specialist degree in Superintendency from William Woods University. Mr. Money is the Director of Fine Arts for Liberty Public Schools, we he oversees the budget, travel, and curriculum of the department. He truly values the extremely dedicated and talented teachers, students, and parents who work so tirelessly to make LPS Fine Arts Department successful in the classroom, on the national stage, and beyond. While in Liberty the school district has been recognized as a Best Community for Music Education from the NAMM foundation for five years in a row, various state and national performances, a vibrant Art department, and most recently the awareness to integrate Arts in classrooms, as well as changing the STEM programming in the district, to reflect the "A" for Arts in buildings across the district through STEAM. Most recently has been recognized as the "Administrator of the Year" from the Missouri Alliance for Arts Education. Mr. Money lives in Liberty with his wife, Carolyn and their two sons, Vincent and Tony.
---
Creating Meaningful Learning Experiences
by Jennifer Carr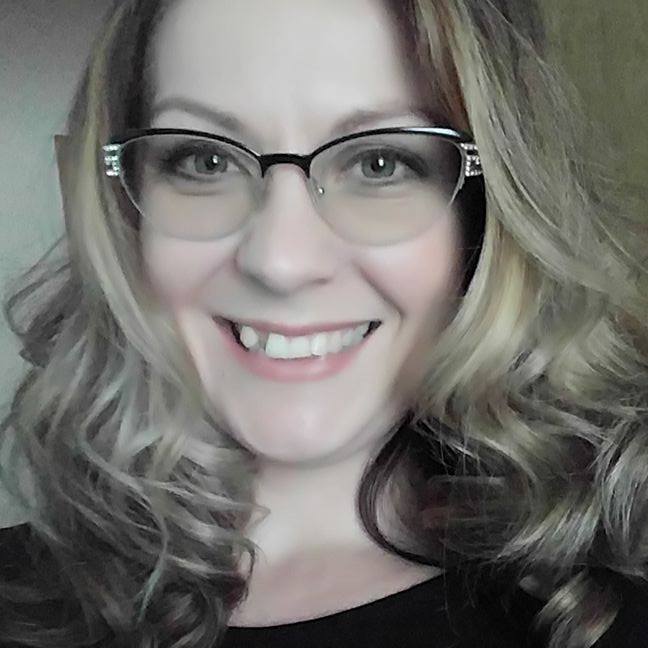 One of my mantras as a rural school educator has always been that every student in Kingsville deserves the same opportunities and education as a student in a 5A school, and what I've come to learn over the many years of creating this world-class education is that my students don't deserve the same opportunities, they deserve opportunities which will bring them the most impact and meaning. This usually does not equate to sameness, but rather to more connections. I have practiced this through communication with homeroom teachers to try and integrate fractions into note duration instruction, making it meaningful in both classrooms, or discussing music history as it relates to government class, giving students context in their learning through the arts. My most recent attempt at this integration was through our interactive lesson over Darklands Symphony.
The high school band played Darklands March last year for contest and fell in love with the piece. They were intrigued that Randall Standridge, the composer, was also a short story author and was busy composing an entire symphony based on the richly produced setting of the Darklands. The Darklands Symphony is made up of 3 separate pieces: Darklands March, Darklands Legends, and DarkHeart (Escape from DarkHeart Castle). My band students were over the moon with excitement when I handed out the pieces. They could not wait to explore the characters, setting, and story of the Darklands through music. Mr. Standridge has outdone himself in these creative, engaging teaching pieces. I was able to address style, dynamics, articulations, balance, and countless other musical moments while the students were enjoying every minute.
Since the students had invested so much time in the Darklands I wanted to make sure they had an opportunity to perform it for an audience. The music doesn't really fit in well for a winter holiday concert, so I created a separate event for the students to perform. Halloween was a perfect day to be able to play for our fourth through eighth grade students. We invited parents and community to come to the performance as well. High school students were given permission to dress as characters from Darklands and we were all set to play the symphony for our other classes and integrate some literacy instruction throughout. I set up a google classroom for 4-6 grades, and another for 7-8 grades. Google Classroom is an excellent online learning environment where teachers can post assignments, videos, and have class discussion all online. Teachers were provided with prompts and questions written by the high school band concerning musical elements, literary elements, and how these two things came together to create a more powerful experience. Classroom teachers moderated the conversations live with the 4-8 grade students while I conducted the high school band. Students listened to the music with open laptops and responded to the prompts online in real time.
The students loved the opportunity to play for the younger kids, and since we are a smaller school district this scheduling worked out perfectly. The administration was very supportive getting the day set up and allowing students to be a part of this interactive listening lesson on an already spooky Halloween day. Sometimes it seems as if incorporating other subjects into ours is taking away from the importance of the art, however I would argue that the more integrated our subjects become for our students, the more important and memorable they become. I know it seems impossible sometimes to create these opportunities, but I've found that the key to making learning make sense in a smaller school is to find a way that works best for your size school; not to try and make a larger school activity fit into a small school budget and schedule. This will save you headache, tears, and give you time to actually invest in the meaningful learning that will take place in your small school.
Jennifer (Jen) Carr has been teaching K-12 Music at Kingsville School District since graduating from Central Methodist University in 2004. Since that time the music department has grown and the band program has become successful. Routinely bringing home trophies, the Kingsville Tiger Band has become a point of community pride, recently being awarded the American Graduate Award from KMOS TV station. The Kingsville Tiger Band includes 9-12 grade students and is 25 members strong. Mrs. Carr also teaches elementary bands, junior high band, and general music to all grade levels. Mrs. Carr is the past president of the Missouri Woman Band Director's Association, a member of MBA, MMEA, and MNEA.
---
| | |
| --- | --- |
| | Mike Steffen joined the PMC team as an Educational Representative in 2011, and has since traveled all over Missouri serving directors and their programs. He is a KC native and a graduate of Grandview High School, and holds Music Education Degrees from University of Missouri - Kansas City and Missouri State. He served as a band director in the Lee's Summit R-7 & Pleasant Hill R-3 School Districts where he taught band in grades 5-12. His main passions are teaching jazz at all levels and working with middle school band programs. Groups under Mike's direction consistently earned top ratings, and his students regularly achieved success in honor bands and at solo/ensemble festivals. Mike is married to his high school sweetheart Miranda, and is the proud papa of three beautiful girls - Melody, McKenna, and Mae! |
---
Click the picture for a fascinating video about reed-making.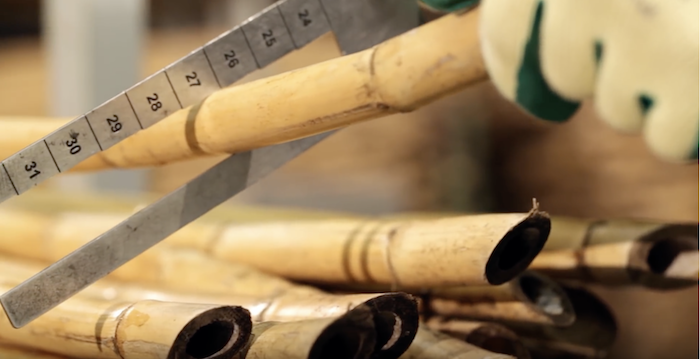 ---