Monday, January 29, 2018
Do you still have the love and passion for Music?
by Jim Devine
I believe that each of us has to find that quiet moment that we can put on the headphones or turn up the stereo volume and simply listen to music with no strings attached.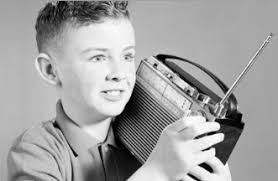 I'm sure that most of us as music directors fell completely in love with music a long time ago. There may have been a particular piece of music that just grabbed you and said it all. Or there might have been a performance or concert that you attended that caught you. Or maybe it was something else. Anyway that you look at it, something grabbed you and led you to have a great love and a passion for MUSIC.
Somewhere along the way we decided that we wanted music to be our life's calling. We decided that we wanted to be a performer, composer, teacher, or a combination of the three.
We went to college and had a great time playing, learning and preparing for our calling in life - Music. We attended many music classes, performed in many ensembles, played many solos, passed piano proficiency, went out as a student teacher, graduated -- and then started looking for the perfect job that didn't exist. We interviewed, showed our best side and, lo and behold, we got hired. The first job!
Now we were ready to set the music world on fire. We found ourselves teaching a beginning 5th grade band with 45 students and mixed instrumentation, a Junior High School mixed 7th and 8th grade choir, lunch duty AND hall duty, as well as 2 elementary music classes and a high school band with 7 flutes, 6 alto saxes, 4 clarinets, 1 trombone, 2 trumpets and 12 smiling percussionists. AND the first HS football game is in 3 weeks!
Wow! And that's just the start of the year.
We have busses to order, chaperones to enlist, uniforms to check out, shoes, gloves, etc. Late nights after rehearsals and games, early morning rehearsals, festivals, really late nights getting home from festivals. We have booster meetings, faculty meetings, district meetings, grades, early morning sectionals, after school sectionals, all district/conference auditions, all district auditions, pep rallies, Homecoming, and on and on.
With all of that going on in our lives (notice that there is no mention of family), when do we as teachers have time to look back and remember just why we got into this profession? When do we have time to sharpen the saw? When do we have the time to simply sit back and listen to music?
I believe that each of us has to find that quiet moment that we can put on the headphones or turn up the stereo volume and simply listen to music with no strings attached. Sometimes it doesn't matter what we listen to. Sometimes it does.
I believe that each of us as music teachers has that one piece of music that says it all. Maybe its jazz. Maybe it's Bach or a Schubert song. (for me it's Mahler #3). Whatever that piece of music is we have to listen to it and remember what we do what we do!
Dr. Peter Boonshaft says it very well in his book Teaching Music with Passion. "We are teachers - we invest our time, energy, talents, encouragement, dedication patience, passion and commitment. Why? To train people to have music in their lives. Not necessarily as a career, but to sit on school boards and support music education. To be a member of a community chorus and vote their support for music education. To buy tickets to hear a professional orchestra. To encourage their children on the day they come home from the fourth grade and say, 'Mom, I want to play trumpet'. We don't teach for ourselves, but as a gift to our students, a gift to our art, and a gift to future generations that we will never know. As Neil Postman wrote 'Children are the living messages we wend to a time that we will not see.' "
Take the time to sharpen the saw. Take the time to Listen and remember what it was that started you on this life's journey.
| | |
| --- | --- |
| | Jim is a retired band director from Webb City, MO. Jim, a native of Central Florida, earned a Bachelor of Arts degree in Music Education and a Master of Music degree in Percussion Performance from the University of South Florida in Tampa. While in Florida, Jim taught at Marshall Seventh Grade Center, Plant City, Lake Wales High School, and Kathleen High School. In addition he was an adjunct professor at Florida Southern College in Lakeland, teaching jazz band and percussion technique. Jim was a member of the Florida Gulf Coast Symphony from 1968-1976 and served as principal percussionist from 1969-1976. He worked for DeMoulin Brothers music apparel company as the Florida Representative from 1982-1995. Jim moved to Missouri in 1995 and began teaching again in 2000 in McDonald County then joined the Webb City band faculty in 2006 where he taught until retiring in 2014. Jim joined the staff of Palen Music Center in June of 2017 and works out of the Joplin location as an Educational Representative. Jim is married to Bobbette Devine, has one son, one (almost two) grandsons and helps take care of Max, Toby, Miles, and Reilly (the Devine Family Schnauzers and Standard Poodles.) |
---
From the Bandroom - Northridge MS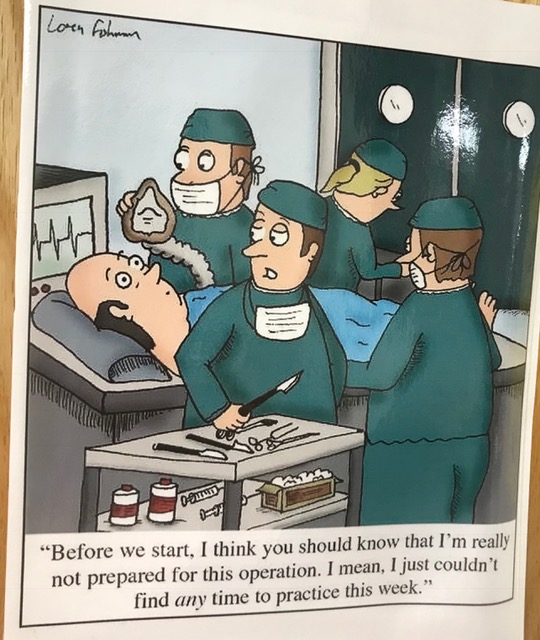 ---