Monday, February 26, 2018
IN THIS ISSUE:
---
Making Beginning Band a Blast with BandBlast
by Shannon Waldo
I love apps! I love tablets! I love my SmartBoard! ...and so do my students!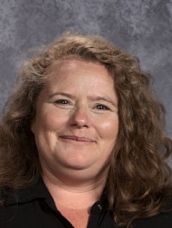 This is my 20th year of teaching and I am always searching for technology pieces (often outside the box) that will grab my students' attention and reinforce my teaching. We are not a one-to-one school, but are fortunate to have an iPad cart and several Chromebook carts in our buildings. In my classroom, we mainly use iPads. I also have AppleTV on my projector and am able to mirror on the SmartBoard what I do on the iPad.
One of my favorite go-to apps is BandBlast, it is a free app developed by Music Lifeboat. There are several components to BandBlast and students can use the app in one of two ways. They can work in individual sections of the app, or they can complete "missions" that encompass all of the sections.
First, there are hundreds of instructional videos to watch by credible musicians on the care and playing of their instrument. I have used many of these videos as short lessons at the beginning of class with my beginning band students. Occasionally I have also had the iPads handy in the room for students to watch/listen to while I work with another section of the band.
Second, there is a section with rhythm games. In this section, students can select various note value combos at easy, medium, and hard levels. This is great because the students are able to work at their own pace. The rhythm-game section is the favorite for the majority of my students. It is like a video game -- and yes I am horrible at it, so the kids love it when I demo it up on the SmartBoard.
Last, but not least, there is a section of pitch games and a recording studio section (like SmartMusic on a much smaller scale, but with backing selection options and a mixer.) I have not used these sections much in my classroom, but several of my students have used them at home and felt that it is helpful as well as fun.
I use this app in my upper elementary general music classes for the rhythm games first. I then introduce it to my band students in 5th grade with the mission and video aspects. I have several students who continue to use it from home as 6th grade band students. I have been using it now for a few years and have students in my 7th/8th grade general music classes that still ask if they can play the rhythm games when they have iPad time.
The best part: the original BandBlast app is free with no ads and no in-app purchases!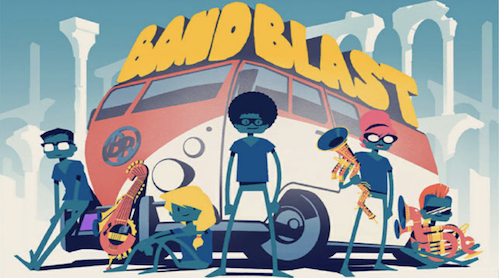 Music Lifeboat has recently created a newer app, BandBlast Rock. It is a rhythm game set to several backing genres such as Punk, Folk, Blues, etc. I have not used this app in my classroom yet, but am planning to put it on our iPads in the near future. I think it will be great to use as a continuation with my junior high music classes. This is also a free app, but does include some in-app purchases.
I use our iPads and many different apps on a regular basis in my classroom. I use them in my elementary general music classes, with my choirs, and with my bands. The list of great free or inexpensive apps for use in music classrooms is extensive. If this is a topic that you are interested in more information about, or you would like to brainstorm ideas for use in the classroom, please feel free to contact me at [email protected].
Shannon Waldo is currently in her 20th year of teaching, and her 6th year of teaching K-12 music in the Billings R-IV school district.
---
About Palen Center
Founded by brothers and music educators: Dan and Bill Palen. The company was founded upon music education and serves the education community today as one of its primary focuses. PMC accomplishes this by serving school music programs, teaching music lessons, selling high-quality instruments at family-friendly prices and by the sponsorship of many festivals and competitions in the area. Even though the company has grown a great deal over the years, Palen Music Center still holds true to their core principals of treating customers like family, maintaining a family-friendly, expert staff; and by giving them a great price -- ALWAYS. The Palen family is still actively involved each day, along with their incredible team members, in the serving of their customers.
It all started when Dan and Bill Palen, brothers and successful music educators, decided to pool their life savings and buy Will James Music Service that had been a music business in downtown Springfield, Missouri since the early 1900s. Dan and Bill wanted to give back and help other music educators succeed. They had a passion for helping kids. Dan and Bill believed that music was an important part of the education of all kids and went about furthering this belief everyday.
The work was hard and the hours long. The profit was slim. After their first full year in business they made a grand total of $20,000 in sales, not even enough to cover expenses. In fact, it was so tight that Dan Palen continued his day job as the Head Director for Southwest Missouri State University during the day and worked nights at Palen Music Center. Dan and Bill agreed to share Dan's teaching salary if it came to that in order to support their families while they pursued this crazy dream.
After several years of hard work and desperation, momentum was found and Palen Music Center began to grow. The store expanded and was moved multiple times in downtown Springfield until they settled on buying the old Arthur Murray Dance Studio on Walnut Street- right next to the Lander's Theatre. This relocation would provide them enough room for years to come for a full repair facility, a showroom, offices, and music-lesson studios.
Continue reading...
---