Monday, March 19, 2018
IN THIS ISSUE:
---
Teaching Music Literacy:
Are Your Students Reading or "Roting"?
by Dr. Ed Huckeby
Don't let the temptation to teach by rote overshadow the need for your students to really learn to read music.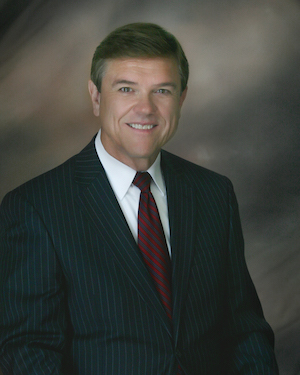 It's that time of year when ensembles across the country are in the midst of preparation for "contest"--the spring ritual of performance which provides the opportunity to showcase skills in a "competitive" format. The ultimate goal is to get that elusive "Superior" rating which indicates that your students are well-trained and proficient musicians. Or, does it? Are your students really becoming literate musicians--learning musical skills that will last a lifetime--or are they learning by rote repetition?
This enigmatic question was illustrated to me recently in a conversation with a former high school classmate. "Janie" confessed that she had "never really learned to read music", even faking her way through the school fight song! What a tragedy--she spent eight years in the school band program mimicking everything by rote!
Unfortunately, there are students in today's music programs who are "in the same boat." Sometimes band, orchestra and choral directors get so engaged in preparing for the next performance that they fail to teach students the fundamentals of music literacy. If this is YOU, it's time to change your thinking.
Every rehearsal should include a structured focus on fundamental concepts of music literacy--rhythm, scales, key signatures, intervals, dynamics, tone quality, etc. My "band textbook" music literacy series, Core Competencies for the Successful Development of Sightreading Skills (Sightreading 101, 201 and 301) published by the C. L. Barnhouse Co., is a good example of the available instructional materials designed to help students become more musically literate and help make your rehearsals more efficient and productive. Using these types of materials for just five to ten minutes per day as part of a structured warm-up procedure, will provide long-term benefits to both you and your students. As your students become more musically literate, your job gets more rewarding--it's that simple! Don't let the temptation to teach by rote overshadow the need for your students to really learn to read music.
It's time for YOU to make a commitment to teach music literacy, not just music literature and performance.
Dr. Ed Huckeby is an arts consultant and freelance composer, arranger, conductor, and clinician. His career has included roles in higher education and arts administration, most recently serving as President of Southwestern Christian University in Bethany, Oklahoma, until his retirement in 2014. Huckeby's early music education career included eight years in Oklahoma public schools, where his marching, concert and jazz bands won state and regional acclaim. Significant success in the public schools led him into the college ranks where he became internationally recognized as an outstanding music educator and composer of over 200 published works for concert and marching band. For more info, visit www.edhuckeby.com
---
Linking Your Professional & Personal Lives
by Diana Williams
Communicate your concerns and compromise so it's a win-win for everyone involved.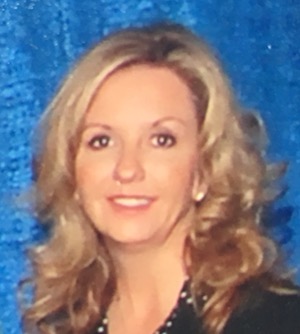 We are all knee deep in contest season, musical season, and the chaos of balancing both our professional and personal lives. The latest data shows that with the incredible technology we have, our society has become less advanced in face to face interaction. The findings are totally related to what we do every day!
Professional Life: Top 10 reasons why people lose their jobs:
Poor relational skills
Failure to keep current in their field
Moral failure/Social Media/Money management
Failure to carry out assignments
Failure to take initiative
Negative talk
Laziness
Attitude of entitlement
Failure to demonstrate productivity
Self-centered attitudes
Personal Life: Top 10 reasons why relationships fail:
Lack of communication
Issues related to finance
Infidelity or cheating
Different expectations
Commitment
Addiction/Abuse/Mental stability
Sexual incompatibility
Child-rearing issues
Job and career
Boredom
What's the direct correlation between the two?
COMMUNICATION
Five Ways to Improve both Professional and Personal Lives:
1. Communicate. Relationships live and die not by the sword, but by the amount of discussion. If two people can't find a way to openly and honestly communicate their needs and feelings to one another, the relationship doesn't stand much of a chance in the long-term. Couples/Families/Co-workers must find a way to communicate regularly, openly, and directly.
2. Compromise. Relationships are not only about taking, but also giving. If you find yourself not giving very much, or feeling resentful of how much you give and how little you receive in return, you may be in an unequal relationship where one side is taking more than they are giving. Communicate your concerns and compromise so it's a win-win for everyone involved.
3. Choose your battles. Sometimes it is best not fight an unnecessary battle to win the war. Choose wisely. Choosing the wrong battle could be detrimental to long-term relationships at both work and home.
4. Don't hide your needs. Often when we enter a long-term relationship, we put ourselves second, behind the other person's needs and desires. As a director, you need to communicate your program's needs to key stakeholders: principal, superintendent, parents, and even students when appropriate. If you hide your needs or only keep them to yourself, you will end up frustrated. When was the last time you said, "I really need ____________ so I can support you with _______________"?
5. Don't underestimate the importance of trust and honesty. Different people have different areas of concern, but almost everyone values trust and honesty from their partner/staff above all. Why? Because these are the people you want to be able to depend upon in the long-term without question or doubt. Be aware that your delivery of the honesty is also key in developing trust. I cannot stress enough the power you have in your delivery when communicating.
Achieving Great Communication
Establish eye contact
Build trust
Be organized and prepared
Use apps to help with communication:

Facebook
Remind
Twitter
Instagram
LinkedIn
Google+
YouTube
Website
Newsletters
Email

Buffer and Friends + Me are two great free apps that allow you to post to multiple social media platforms at one time.
With better communication in all areas of our lives, it can still feel chaotic in terms of "things" to do, but we should feel greater security and trust with the people we work and share our lives with.
Diana Williams is in her twenty-sixth year as a music educator. She currently teaches band and jazz band at both the high school and North Middle School in Mustang, OK. Ms. Williams recently taught at Moore High School, in Moore, OK, earning Sweepstakes for both concert and jazz band at the OSSAA State Festival. Prior to her teaching in Oklahoma, she taught for four years in the Lovejoy ISD in Lucas, textbook, earning sweepstakes and superior awards for both concert and jazz band. Ms. Williams was also the Director of Bands/Fine Arts Coordinator at Webb City Schools in Webb City, MO from 1996 to 2012. While at Webb City, the program consistently earned straight Superior ratings and earned caption awards in marching band, jazz band, and concert band at local, state, and national festivals.
---