Monday, April 30, 2018
IN THIS ISSUE:
---
"The Why and How of Beginner Recruitment"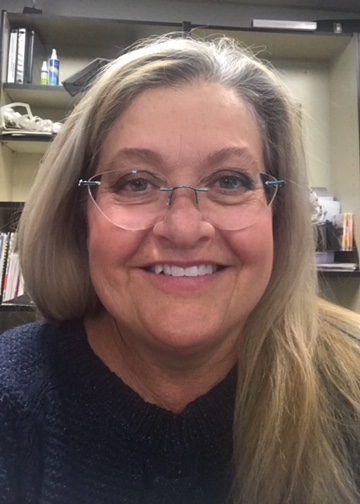 Why
It's the time of year for my yearly unrealistic goal. The magic door has opened. Here in Mustang (OK), a child gets one opportunity to join our band program. It's sixth grade or never.
I always go back in my mind to 48 years ago. I was ten. I had a mom who spoke of being in band in Boise City when she was a girl. She showed me pictures of a girl with a familiar smile wearing majorette boots with white tassels, and told me funny stories of tricks they played on their band director. Then, one day at school, my classroom was visited by a GIANT! Mr. Combs was 6'5" tall, maybe 350 pounds of hilarity. He played a funny tune for us on his trombone, called us nicknames, a bellowing laugh, promises of fun and adventures, he captured my imagination! He said in plain language, "Come be in my band! I want to be your teacher! We'll have so much fun, and we'll get amazingly good at music, and we'll all be friends together, and I'll look out for you!" He did not speak of winning trophies or long hours of arduous hard work. He just invited a bunch of silly little kids to join him in adventure. I could not sign up fast enough.
Mr. Combs' bands were always large, overflowing with kids who trusted and adored him. We joined because it looked like so much fun, but we stayed because he deepened us. He played beautiful records for us, took us to see concerts, listened to our thoughts and treated us like we were special and smart. We learned to play beautiful, meaningful music. He was hilarious. Music was fun, just like he promised! Later, he introduced me to jazz, arranged to help my low-income family get better instruments for me to play, told my mom I had a special talent. But what, I wonder, would my life have been if he hadn't breezed into my 5th grade class and charmed me to my core?
It is in his honor that every year, I march my chunky little self into hordes of fifth graders, tell some funny stories, play a little tune on my clarinet, and tell those kids, "Come be in my band! I want to be your teacher! We'll have so much fun, and we'll get amazingly good at music, and we'll all be friends together, and I'll look out for you!"
My unrealistic goal is that every single one of them, regardless of ability or potential, signs up to try band! What if there's an unsure little girl in that room, a little girl who is so small as to be easily overlooked, who has a skeptical mind and some serious doubt? What if I gave her an aptitude test and talked about practicalities when what she needed to hear was an invitation to joy and fun, adventure and beautiful music? What if she missed her one and only opportunity to walk through the magic door, and the decision that would forever change her life was never made? That thought is unacceptable to me. So again this year, like 34 other years, I set that goal and charm those kids and get my room filled to the rafters with eager young adventurers ready to have fun and play music.
Mr. Combs passed away many years ago. In changing my life, he has changed the lives of generations of kids. Pass it on!
How
In Mustang, we have 5th-6th grade intermediate schools. Band starts in 6th grade. I'm fortunate to have ready access to fifth graders throughout the year. Here are some methods I use for recruiting; I vary some of this year to year.
Year-round, I informally engage in 5th graders. At recess, in the hallway, at lunch, I visit with them. During the minutes before school starts, I sit in the cafeteria and play on my instrument. Many of them approach me with questions.
Around February (prior to pre-enrollment forms going out), I personally (with science teachers' blessing) visit all 5th grade science classes. I demo starter instruments (we start flute, clarinet, trumpet, trombone, and percussion) and explain band basics. I hand out informative Newsletters for parents. Paragraphs include info. about scheduling, instrument acquisition, and basic band structures, and my contact info.
One or two days before forms go out, the sixth grade band performs for all the 5th graders. Fun music selections, the sixth graders showing off a little, some sweet dance moves, whatever it takes. At this event, I go hard for those kids. I get them whipped up. It's a blast! More letters sent home that day.
After forms come in, if I'm not satisfied with numbers, I follow up with another document expressing one more invitation along with procedure to add band after not marking it on a form that's already turned in.
Finally, in April or May, instrument selection events that allow the kids to try out all their choices.
Belinda Watson is an intermediate and middle school band director in Mustang, OK. She has enjoyed a 34 year career in education in schools in Kansas, Oklahoma and Nevada. She has twice been named Teacher of the Year (Las Vegas Harney Middle School and Mustang North Middle School). She has received recognition for her work with special needs students and as a jazz instructor. Her 13 years in Mustang have been marked by competitive success and many fine adventures. Mrs. Watson lives with her husband Phil, three rescue dogs and a skeptical cat.
---
Meet the Team
Up Close With...
Mike Steffen
Liberty Educational Representative
How long have you been with PMC, and what brought you to the company?
This is my seventh year with PMC. I believe divine intervention led me here. I loved my job teaching band, but had been praying for a way to slow my life down a bit. Out of nowhere, Eric Matzat reached out to me and said Palen had a job opening he'd like me to explore. So, we looked into it as a family, decided that this would be a good fit for our family, and took a leap of faith by resigning over the summer and moving down to Springfield from Kansas City. I spent five years there and now live back in KC, serving directors out of our Liberty location.
Where did you grow up? Musical family? Professional background?
I grew up in south Kansas City and attended Grandview Schools where I participated in the band and theater programs. My parents are both avid music lovers, and have always sung in their church choirs. Orchestral, opera, jazz, and folk music were always playing in our home, and we attended concerts & shows quite often throughout childhood. I have a Bachelor's (Missouri State) and Master's (UMKC) in Music Education, and taught band in Pleasant Hill & Lee's Summit, Missouri for eight years before joining PMC. I still teach saxophone lessons and perform in NorthWinds Symphonic Band with music educators from across the area.
Any pets?
We recently re-homed Millie & Sugar, our dogs of 12 years when we moved from Springfield to Kansas City. A new puppy is likely in the near future.
Any interesting hobbies?
I love to cheer on my KC Royals! I enjoy doing puzzles of all kinds, I enjoy watching live theatre & music, and I'm also a news junkie.
Anything else you'd like to share?
I am married to my high school sweetheart, Miranda, who keeps our crazy family on track. We have three wonderful daughters - Melody (12), McKenna (10), and Mae (8) - who keep us busy with musical theatre, competitive dance, and soccer.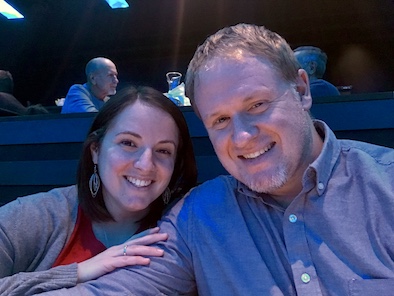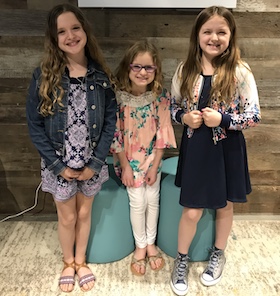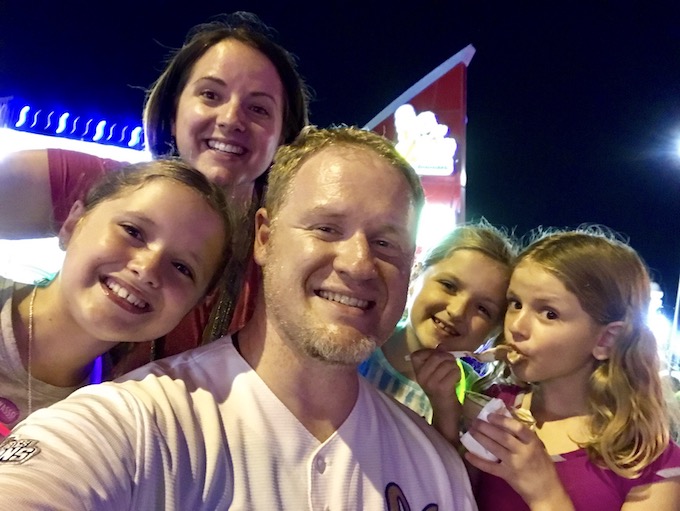 ---
Contact Your Local Palen Music Center Representative
Can we assist you with anything? Please contact your local
Palen Music Center
school road representative for all of your music education needs.
---