Monday, October 14, 2018
IN THIS ISSUE:
---
Make Monday Special
A little time and effort now will save money and frustration down the road.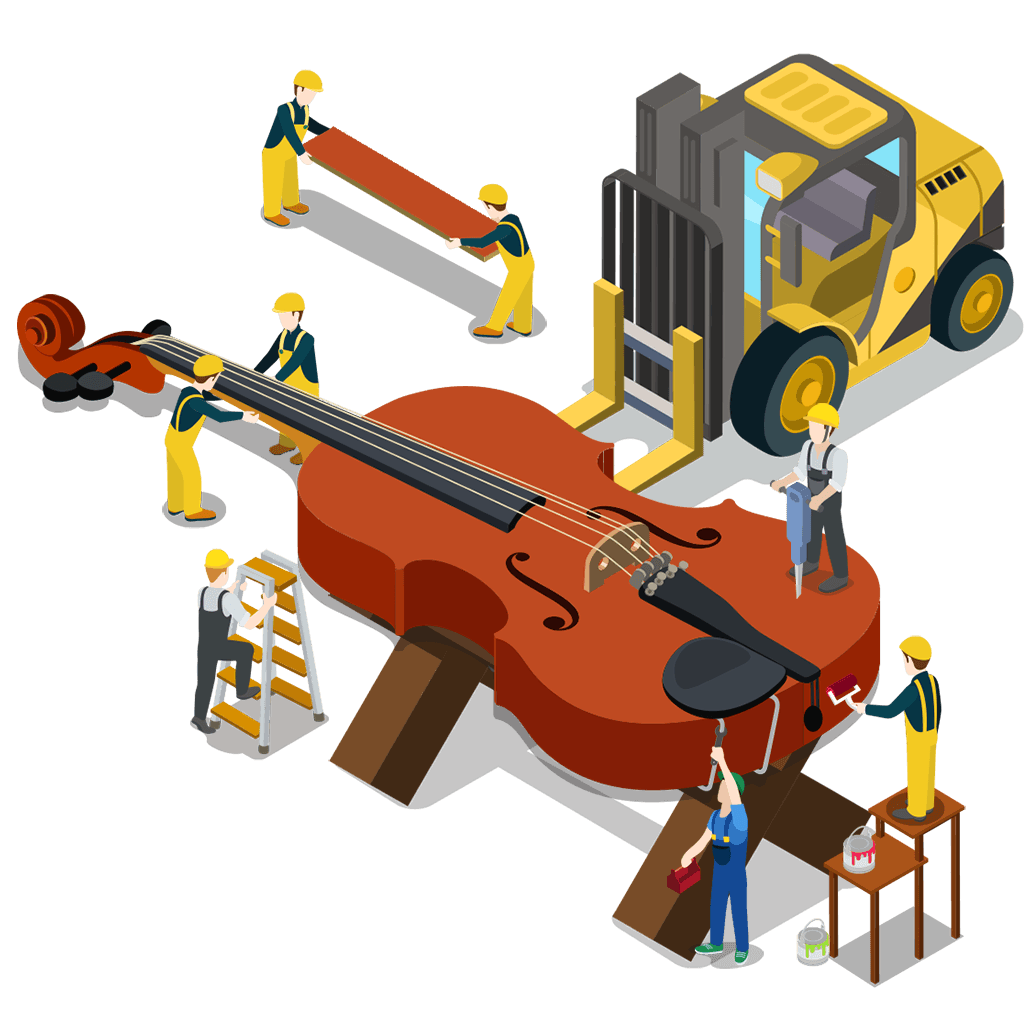 Do you change the oil in your car on a regular basis or wait until the engine or oil light comes on? Do you buy new tires when they show wear or wait until you have a blowout on the highway? These are examples of a maintenance philosophy versus a repair philosophy.
Musical instruments are a major investment similar to a car. These instruments must continue to work for many years beyond the date of purchase. As a director, it is important to make sure your students and your administration are recognizing the value of maintaining the like-new condition of the instrument as much as possible to extend the playable lifespan. I know this is common sense stuff, but a few simple processes will keep the instrument playing--and out of the repair shop.
Maintenance Monday
Credit goes to my former assistant directors at Washington, Mark Blackmore and Tricia Holm, and a great Quick Note article last year from Danika White, for this one. Every Monday, take the first few minutes of class and ask the students to oil valves, lubricate slides, and clean their mouthpieces. This will require some direction and instructions on how to properly do these procedures. Once trained, the students should be able to handle this fairly easily. The regular attention to the care of the instruments will greatly reduce the number of interruptions of class instruction to fix the stuck valves and other minor repairs. It also allows the students to notify you of any issues that have arisen or could be coming.
Case Care
Cases protect the instrument from being damaged while being transported to and from school, as well as to and from the locker. All latches and hinges must be operating correctly to insure the instrument does not end up falling on the floor or parking lot resulting in expensive repairs and time out of the hands of the player. Have a case and locker inspection as part of your lesson plan at least one time per semester. Make sure students are not just putting the instrument in the locker rather than using the case. Do not forget case handles as well. Poor or missing handles increase the likelihood of cases being dropped. A few minutes checking on cases will save instruments from days in the repair shop.
Dent Removal
The playability of an instrument is not affected by most minor dents. These will occur with normal playing and use. But large dents and significant numbers of smaller dents can cause the instrument to not function as designed. The sense of pride that a student has when an instrument is new and dent-free can be extended for many years with removal of as many dents as possible. When students see that you worry about the dents, so do they. They become more conscientious about treatment of the instrument, resulting in fewer bumps and bangs.
Lastly, encourage your students and parents to let you know as soon as any issues arise with their instrument. Early attention to minor issues can save large sums of money down the road. That stuck slide may be a minor inconvenience at first but could turn into a severely damaged slide or lead pipe. The small chip in the mouthpiece may be the reason for the squeaks in the woodwinds. Remember, early diagnosis means quicker fixes.
Those programs that practice a maintenance approach to their instrument care have significantly fewer issues overall, thus spending less in repair expenses and more time rehearsing and improving. A little time and effort now will save money and frustration down the road. Happy Maintenance Monday!
| | |
| --- | --- |
| | Troy Bunkley completed 31 years of teaching and joined the Palen Music Center team in June, 2016. He served as the Music Department chair and Band Director at Washington for 22 years, taught at Poplar Bluff for 7 years and Fredericktown for 2 years. He received his Bachelor of Science in Music Education from the University of Missouri-Columbia and his Masters in Curriculum and Instruction from National-Louis University. He spends his free time trying to keep up with his three sons: Clayton who is majoring in Music Education at the University of Missouri-St. Louis, Cameron who is an Army Ranger Medic, and Colton who is majoring in Music Education at East Central College. His wife Julie is enjoying her final year of teaching and will be joining him in retirement from teaching at the end of the school year. |
---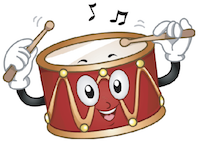 PMC Drum Head Garage Sale
Browse our collection of un-opened, new-condition drum heads. Click HERE for steep savings for you and your band program. You also receive FREE School Delivery upon purchase!
---

The deadline is approaching to nominate directors for School Band & Orchestra Magazine's 21st annual "50 Directors Who Make a Difference" honor. Nominations are accepted through Oct 21, 2018. Click the image above for more info.
---
Meet the Team
Up Close With...
Melissia Goff
Educational Representative, Springfield
How long have you been with PMC, and what brought you to the company?
Five years??? It has been a good ride and I haven't kept track!
Where did you grow up? Musical family?

Everywhere! Through my father's profession and later my advancement as a director I have lived in the following states: Oklahoma, California, Kansas, Missouri as a child. As an adult St. Charles Missouri, Chicago, Las Vegas, Blue Springs Missouri and now Willard Missouri. My mother was involved in Choir in school and my Brother-in-Law John "Mickey" Spillane learned to play guitar and wrote an album while he was deployed. It was a small nylon string guitar the school was getting rid of he thought it would be safe in the desert. This is still his choice guitar. My favorite song is the one he wrote about my sister who recently passed.

Click to listen.
Professional background?
Member of the Phantom Regiment Drum and Bugle Corps 1988-1992. Staff Member for Phantom Regiment, Phantom Legion and Gateway Percussion. Graduate of Southwest Missouri State University. Director of Bands: Francis Howell High School. Lincoln Way East High School, Canyon Springs High School, Arbor View High School and Blue Springs South High School. Assistant Director of Bands: Willard Bands.
Any pets?
Two very spoiled furry kids. Rowdy a Silver Persian and Tigger an Orange Tabby Persian. Anyone who is friends with me on Facebook is able to follow their crazy adventures!
Any interesting hobbies?
I love being outside and working in the yard.
Anything else to share?
Dream Retirement Job: Holistic Doggy Day Care. The dogs can come play on a small hobby farm. There will be onsite holistic/Eastern medical available--plus homemade food and treats.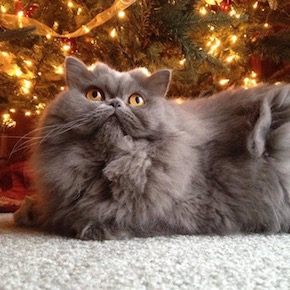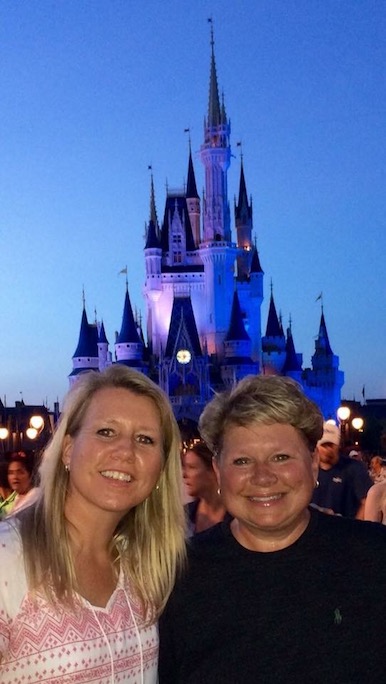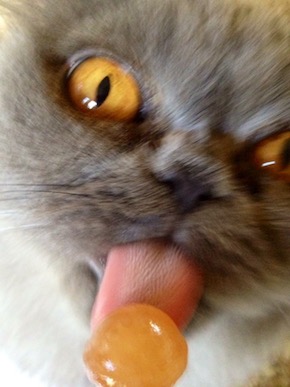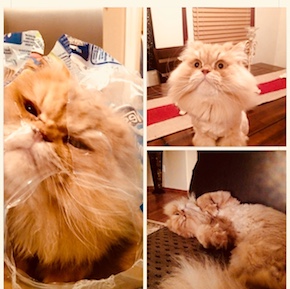 ---