Monday, December 3, 2018
Avoiding the Pitfalls of Solo/Ensemble Contest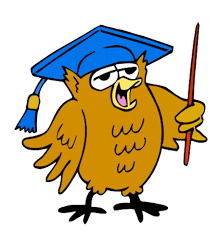 As a band director, one of my biggest pet peeves was solo and ensemble contest. While I wanted my students to participate, I often became very frustrated with their lack of preparation due to a variety of factors that seemed beyond my control. While I never found a total resolution to all of my frustrations, there were some things I did try to limit the chaos, so I want to take a few minutes to share those ideas with you.
Start the process early. It is easy to "take it easy" for a while at the end of marching band season, but I suggest that as you soon as you end your marching band obligations you should begin the process of getting your students at least thinking about their involvement. While many of you still may be involved in all-district and all-state audition preparation, that doesn't usually involve as many students as solo/ensemble contest, so it is not impossible to multi-task the two activities.
Evaluate your resources and situation to determine your plan of attack. There are a few questions you will want to get answers to before you begin. Do you have adequate repertoire in your library to meet the needs of your students? How much time will you have outside of the classroom to work with your students? How many accompanists will you have and what are their ability levels? What times of the day will they be available to practice? Will you be able to utilize other staff members to help with preparation? Are there persons in your community qualified that might volunteer to help? These are just a few questions that come to mind. As you ask yourself these questions, it will begin a thought process that will reveal other potential pitfalls, but may also generate some new ideas on how to solve them.
Be smart about it. While you want to maximize participation, if you simply let students determine the make-up and repertoire of their ensembles, you are likely asking for problems. When I taught, I adopted a philosophy that allowed anyone that expressed an interest the opportunity to perform a solo provided they were willing/able to work with an accompanist. However, when it came to ensembles, I determined what ensembles would exist based on the following criteria. All students that wished to participate in an ensemble were asked to indicate their interest and the times they were available before or after school to rehearse. Once I had that information, I formed ensembles based of student ability levels and availability. Nothing was more frustrating than allowing students to form their own ensembles only to find out that they could never all meet at the same time. Likewise, it is equally frustrating to have ensembles of varying degrees of musical proficiency. Some know the music; some will never learn it; this is not a good recipe for success. This process resulted in fewer ensembles, but more successful ones and also allowed me to spend more time with the ensembles prior to competition.
Play good music. While some states have repertoire lists that make the selection process easier, some don't or students aren't required to choose from them. It goes without saying that a band director's idea of good literature is not always the same as the students. Therefore, in the case of soloists please be sure to check carefully to make sure the literature selected is not only an original composition for that instrument but is also an appropriate grade level for the student. If memory is a requirement for performance, this also needs to be taken into consideration, along with the difficulty of the piano accompaniment. For ensembles, try to find a composition written for that particular type of ensemble instead of a transcription of a composition for piano, orchestra, etc. If your knowledge of repertoire is limited and you are in doubt, consult with a private teacher about good repertoire choices.
Stand your ground. Whatever your policies are in regard to participation, enforce them. If you require those students that signed up to perform, then they must perform even if they are not prepared. They will learn their lesson from it and prepare better the next time. If you require students to pass off their entry prior to the contest and they fail to do so, then they should not be allowed to participate. No exceptions. If you make exceptions you may be doing the judges a favor by not forcing them to listen to an ill-prepared solo or ensemble, but you are not teaching your students to be responsible -- and that is the greater of the two sins.
Flaunt your success. If possible, plan a solo/ensemble recital prior to or after your event. Depending on the number of entries, you may wish to do this after the contest and showcase your most successful entries, but, if at all possible, you should try to do an event prior to the contest. In addition to establishing a performance-ready deadline, this will also give your students one more practice session with an accompanist, and also indicate how they might handle the stress of a performance situation. This is also a great way to teach proper recital etiquette to both the performers and the audience. Finally, your parents will love seeing their kids excel individually.
Contest Day. Prior to the event, please go over proper contest etiquette and dress with your students. Explain the process as if they have never performed in public before. This includes such details as how early to arrive at the contest site, how to properly warm-up, how to enter and exit the room, how to properly communicate with the judge, how to act in the halls prior to and during the performance, etc. -- every little detail. Stress that this is not an anonymous audition and that they are representing your school and community as well as themselves through their actions. Dress for success; success will impress.
Recognize the results. While community newspapers are quickly becoming a thing of the past, it is still a good idea to try to get some recognition for your success in print. Publicize on social media in accordance with your school policies, and recognize your students in school-wide announcements, publications, broadcasts, etc. Recognition in your concert programs, band banquet awards presentations, etc. are a must. Your students need to know their work is appreciated, and (again) your parents will appreciate the recognition.
Best of luck to all as you begin your solo/ensemble preparations!
| | |
| --- | --- |
| | Kirby graduated from the University of Oklahoma in 1982 with a degree in instrumental music education and retired in 2014 after teaching band for 30 years in the Oklahoma communities of Weleetka, Dewey, Choctaw and Shawnee. While at Dewey and Shawnee, both band programs earned their first ever OSSAA sweepstakes award and in 2013 the Shawnee Band Program earned its first ever double sweepstakes award when both concert bands earned superior ratings at the state level contest. Kirby's marching bands were consistently rated superior at regional competitions and were also consistent top twelve finalists at the OBA State Marching Band Championship Contest. Kirby has served as secretary of the OBA Board of Control and also served on the OBA Board of Directors as secretary and president. Kirby has served as band chairman for the Oklahoma Music Educators Association and also served on the OMEA board as band vice-president. He is a member of OMEA, OBA, NAfME and Phi Beta Mu. Kirby has two children. His son Adrian is a recent graduate of the University of Oklahoma and is teaching English in Japan. His daughter Caitlyn is currently a pre-nursing student at the University of Oklahoma in Norman. |
---