Monday, December 10, 2018
IN THIS ISSUE:
---
Talk Band!
Being a teacher, even with all of our students and parents, can actually be a fairly lonely calling. Many teachers don't see another adult during the day; a few are lucky enough to be a part of a team of directors, but even those often teach their lessons individually. It is very easy to experience a feeling of isolation in our world. So what is an educator to do? Like any strong relationship, effort has to be made to break the perception that you don't have support while traveling your teaching path.
Get involved in your professional organizations. Groups like Missouri Bandmasters and Missouri Music Educators Association exist to be a resource for educators, both young and veteran. Do you contact the leadership of those organizations and ask what mentoring opportunities are available? Do you offer to serve during district or state band auditions in some capacity? Your district MMEA may have summer meetings as well as meetings during our state conference. Do you attend our state conference? MBA offers a summer conference as well. Besides offering outstanding clinics and performances to attend, these are networking opportunities of tremendous value -- a chance to "talk shop" by bouncing ideas off of trusted individuals and getting a perspective on how to approach teaching in a different way.
Side note...Getting involved also can give you a chance to see how the each of these organizations work. Have you wondered why a certain process is in place or how decisions are reached? The answer is to show up and get involved. It has been said that "decisions are made by those that show up". So show up! Get involved. I would also encourage you to take a big-picture look at your membership in professional organizations. I have heard before people questioning the value of joining MBA or Nafme. "What am I getting out of it?" A huge answer is advocacy! We all advocate for our students at our own school and community, but when was the last time you contacted your state or federal representatives in support of music education? The leadership of these professional organizations do exactly that and your membership fees allow that to happen. So when looking at that renewal form remember that people are working behind the scenes fighting for each of our students to have access to quality music education.
Finally, one of the best things you can do to avoid that feeling of being alone is to reach out to a trusted educator. This can be a teacher with several years under their belt, or even a fellow teacher just beginning their career. Share a sweet tea or a dinner and just chat. When I began my career in Mountain Grove, I was so blessed to have John East at Willow Springs near by. We got together at least every couple of weeks and I would vent about my problems and share my successes. He was always there to give me solutions or to keep me grounded. I am still fortunate to enjoy some great conversations with seasoned directors as well as some just starting out. And I learn from them all. If you haven't talked band with someone in a few weeks, get on the phone and set something up!
I often tell my students that besides having structured and planned out rehearsal time, I also want them to simply play. Play your instrument. The same advice applies to us as teachers. Plan your lessons and do that desk work, but also just have conversations about band. Talk band. Whether you have taught one year or have taught 30, we all have something to offer and something to learn from others who are going through the same thing. You are not alone, so reach out, get involved and talk band!
Craig Finger has been the Director of Bands for Nixa Public Schools in Missouri for 22 years and taught at Mountain Grove Missouri for three years prior. He served as the band vice-president for the South Central Missouri Music Educators for six years and is currently the Band Vice President for the state Missouri Music Educators Association. He has made a career of not really knowing much, asking a lot of questions and stealing the ideas of others. Seriously, it really works.
---
Meet the Team
Up Close With...
Rob Goade
Educational Representative, Liberty
How long have you been with PMC, and what brought you to the company?
I've been with PMC since 2012 (I believe). While teaching at Centralia, I was one of the first schools to switch to PMC when the Columbia store was opened. When I was approached by Eric about serving as a part-time Educational Representative it was an easy decision. I loved working with PMC as a director, and was excited about working for them as part of the team.
Where did you grow up? Musical family? Professional background?
I grew up in southwest Missouri. I attended high school at East Newton, and Bob Hopkins was my PMC rep. My extended family on the Goade side were very musical folks. Both my parents were active in vocal and instrumental music in high school at Granby. Family gatherings at Christmas were often spent around the piano singing carols and the occasional excerpt from Handel's Messiah. SBU was a natural choice for college, and it's where I met my wife, Terri, who was a vocal major.
Any pets?
We had two little dogs who were indoor pets and a lab who was an outdoor pet. The two small dogs have died this past year :-(
Any interesting hobbies?
I have done quite a bit of home improvement work in the past, and even worked as part-time help for a construction company in the summer for a couple of years. I used to be a golf nut, playing 3-5 times a week. I still love it, but don't have the time or money for that much golf. I took up bow-hunting several years back and love to be out in the deer stand whenever possible during the Fall.
Anything else to share?
My second job has been as a bi-vocational worship pastor, leading music in churches in Granby, Versailles, and Hallsville, Missouri. I have always had a passion for church music; I am currently the volunteer orchestra director and fill-in worship leader at Blue Valley Baptist Church in Overland Park, KS. Working for PMC has been a wonderful experience. I love going out and visiting with directors and having the opportunity to help them in any way possible.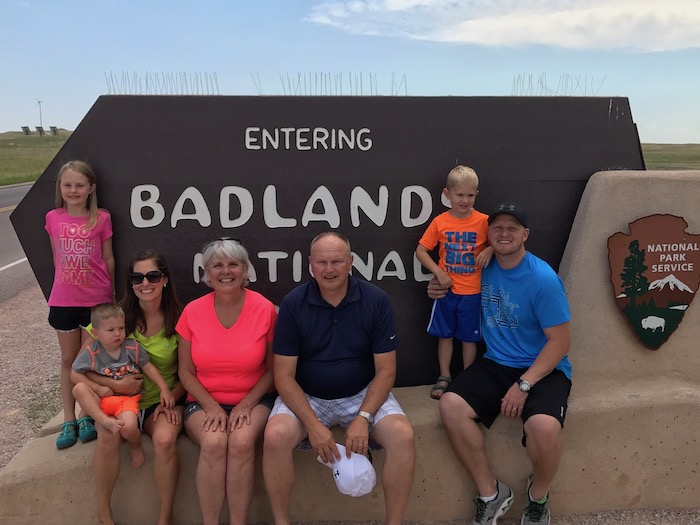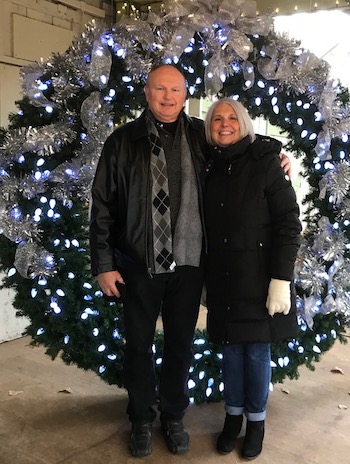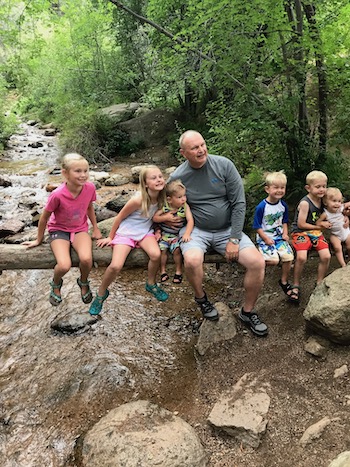 ---
From the Bandroom - Nixa, MO
---
Contact Your Local Palen Music Center Representative
Can we assist you with anything? Please contact your local
Palen Music Center
school road representative for all of your music education needs.
(417) 882-7000
(573) 256-5555
(816) 792-8301
(417) 781-3100
(405) 896-8111
(479) 464-8877
(918) 286-1555
(636) 229-1904
(417) 882-7000
---
If you would like to submit material, make corrections, give comments, or wish to be removed from this mailing list, please contact
David Gorham
.