Monday, April 29, 2019
In Praise of Effortful Fun
by Charlie Bartrug
This Quicknote article is taken from a great new time-management podcast called "Before Breakfast with Laura Vanderkam"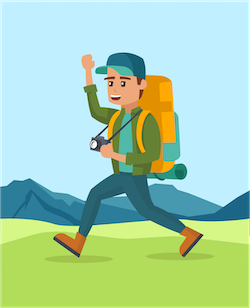 Instrumental music teachers work very hard at their jobs (at least the good ones do), and they spend a lot of time planning, organizing and rehearsing their ensembles. Burn-out is something many teachers experience, even temporarily. Leisure time is time to be treasured. We need a release from the day-to-day responsibilities, problems and commitments. When you think about how you spend your down moments it might surprise you to consider that planned, active leisure time (effortful) can be more rewarding and beneficial than unplanned, inactive leisure time (effortless).
Stay with me here...
Yes, there are days when all you want to do when you get home is lay on the couch and flip through the channels, or sit and scroll through your tweets, and we all need times like this, where you simply shut off your mind for a while. But while this kind of effortless fun may be more relaxing, effortful fun makes life more worth living. And ultimately, since effortful fun creates more memories, it helps us feel like we have more time.
According to the American Time Use Survey, the average American with a full-time job has 3.92 hours of leisure time per day (less, of course during marching season). Of this, 2.32 hours is spent watching TV or using an electronic device or computer for personal pursuits. Effortful fun includes activities such as playing in a community band, taking a cooking class, participating in a weekly book club or meeting up with friends. These things involve commitment and possibly planning. The idea that fun takes commitment or work stops many of us in our tracks. We may even resist the idea. But consider this. We spend an awful lot of time scrolling through Instagram posts about other people's outdoor activities, rather than participating in our own outdoor activities. One may be more relaxing, but the other will be far more meaningful. It will also be more memorable. Often, when we say "where did the time go?" what we mean is that we don't remember where the time went. Memories stretch time, and when you remember the memories of your leisure time activities that required planning or effort, time will seem more full and rich.
Two years ago I developed an interest in long distance backpacking. This interest developed strictly out of time spent reading "Wild" by Cheryl Strayed, watching YouTube videos of people on the Appalachian Trail, and visiting with two of my close band director friends who enjoy long-distance hiking. I purchased gear and embarked on my first three-day overnight hike. This activity involved a lot of planning, and it was the hardest physical thing I've ever done. But now I'm hooked, and I look forward to the times when I can get back on the trail, whether it is a day hike or a week long backpacking journey. I even treasure my time outside, even if it's just to work in the garden or take a walk around the neighborhood. I've made a decision to try to spend more of my free time involved in things that will be memorable, rather than mindless things that have no lasting impact. Oh, I still spend time on Facebook and in front of the TV (sometimes I mentally kick myself for the time I waste there), but I now have a longing to get out and do things that create memories.
Remember, leisure time is filled with something. It will pass one way or another. You can choose to spend those hours on things you don't remember or you can choose to spend your time in ways that make you feel more complete. So look at your life and ask what sort of effortful fun might make your life more meaningful and enjoyable. Maybe it's volunteering somewhere for a cause you are passionate about, or joining a sports team, or playing your instrument in a weekly small chamber ensemble with friends. Yes, it takes work. Yes, it may not be completely relaxing. But so what? What are you saving your energy for?
| | |
| --- | --- |
| | Charles Bartrug retired after 33 years as an Oklahoma public school band director. The last thirteen years were spent as High School Band Director and Coordinator of Instrumental Music in Yukon, OK. Before coming to Yukon, Mr. Bartrug was band director at Midwest City HS, Guthrie High School, Owasso Junior High, and Collinsville Junior High. Bands under Charlie's direction have earned twenty one O.S.S.A.A. Sweepstakes Awards and three Double Sweepstakes Awards. The Guthrie High School Symphonic Band performed as an honor group for the OMEA Convention in 1999, and the Yukon High School Wind Ensemble performed in 2014. Mr. Bartrug is a 2014 inductee into the Oklahoma Bandmaster's Hall of Fame. He earned National Board Certification in 2004, was the 2005 Oklahoma Bandmasters Association Band Director of the Year, the 2005 Yukon High School Teacher of the Year, and a 2009 OMEA Exemplary Teacher. The highlight of Charlie's career was teaching band alongside his wife Nancy for 26 years. Charlie now serves as store manger for the Oklahoma City location of Palen Music Center, where he enjoys serving the school band and orchestra community. Charlie was named MVP of Palen Music Center in 2017. |
---
From the Classroom - Parsons, KS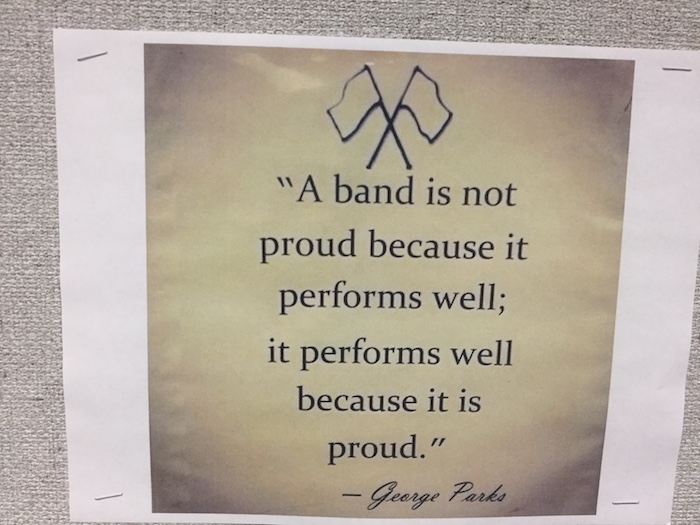 ---
Contact Your Local Palen Music Center Representative
Can we assist you with anything? Please contact your local
Palen Music Center
school road representative for all of your music education needs.
(417) 882-7000
(573) 256-5555
(816) 792-8301
(417) 781-3100
(405) 896-8111
(479) 464-8877
(918) 286-1555
(636) 229-1904
(417) 882-7000
---
If you would like to submit material, make corrections, give comments, or wish to be removed from this mailing list, please contact
David Gorham
.