Monday, February 17, 2020
IN THIS ISSUE:
---
You Are An Influencer
by Mike Steffen
Educational Rep, PMC Liberty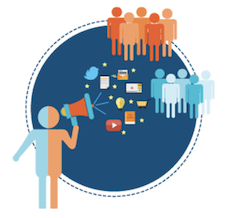 You, my friend, are an influencer.
You make an impact.
You are planting seeds.
During this stressful time of year when the students might not all be quite as motivated as they ought to be (Heck, you yourself may not be quite as motivated as you want to be!), I send you the reminder that you are making a difference! The way you care for - and speak to - your students daily is impacting their life. With that in mind, I have a quick story that I think may resonate with you. At the end, I've included an excellent resource for those of you who lead jazz programs. Regardless of what you teach, however, this story is for all of you!
At the Missouri Music Educators Association Annual Conference & Clinics a few weeks ago, I ran into a man who had quite an impact on me as a student. Dr. Michael (Mike) Parkinson certainly left his mark on my journey. Each year, Mike worked with our high school jazz band as we prepared for competitions. He also hosted the jazz camp I attended each summer at University of Missouri - Kansas City. So, while he wasn't my band director nor my private teacher, he was someone I saw regularly who later became a trusted resource for me as a young teacher.
During Jazz History classes at those UMKC camps, he taught us about Billie Holiday's tragic life and how she created amazing works of art in spite of her pain. We learned to listen for Charles Mingus' multi-cultural roots in his music, which was rich with unique textures and grooves that challenged our ears and our minds. There were all sorts of details shared about musicians, but one thing he said still resonates with me to this day. While talking about genres of music, he looked out at our class one day and simply said, "Ya know, there are only two types of music - Good and Bad." We all sat quietly, looked at one another, then chuckled. "It's as simple as that," he said. "There are examples of good and bad in every genre." That statement blew my 14-year old mind, and I have yet to find any evidence to contradict it.
Twenty five years later, I have repeated that lesson to countless students, family members, friends, fellow educators - anyone who I ever hear claim "I don't like (insert genre) music!" It catches them off guard, makes them laugh, and makes them think. Try it the next time you hear a student say "rap sucks" or "country is lame" or "classical music is boring". You may open their mind in a way that it will never be closed again!
So, think about it. An educator I respected, but only saw a few days each year, taught me a lesson that changed my entire frame of reference. How much more, then, are you impacting the students you see on a daily basis? What an awesome opportunity that is!
You are planting seeds.
You make an impact.
You, my friend, are an influencer.
You can find a bio for Dr. Parkinson here. He is moving back to the KC area soon! Reach out to Mike and bring him out for a clinic. You will love him!
For years, Dr. Parkinson has produced a meticulously curated list of pieces for all levels of jazz bands to perform. He has graciously allowed Palen Music to publish a PDF at the link below. This document is not for sale. It is only available to be distributed AT NO CHARGE, so please feel free to share it with colleagues with that information. Enjoy it!
Basie, Bebop, Ballads, & Blues
| | |
| --- | --- |
| | Mike Steffen joined the PMC team as an Educational Representative in 2011, and has since traveled all over Missouri serving directors and their programs. He is a KC native and a graduate of Grandview High School, and holds Music Education Degrees from University of Missouri - Kansas City and Missouri State. He served as a band director in the Lee's Summit R-7 & Pleasant Hill R-3 School Districts where he taught band in grades 5-12. His main passions are teaching jazz at all levels and working with middle school band programs. Groups under Mike's direction consistently earned top ratings, and his students regularly achieved success in honor bands and at solo/ensemble festivals. Mike is married to his high school sweetheart Miranda, and is the proud papa of three beautiful girls - Melody, McKenna, and Mae. Mike was named MVP of Palen Music Center in 2016. |
---

A Tale of Two Pedagogies
by Michael A Murray
Missouri State University, Emeritus Professor
Among the most formative musical experiences of my undergraduate university years were the summer workshops that my cello teacher encouraged me to attend. These opportunities required travel, so I was able to visit other music programs and to work along with different groups of aspiring, and often inspiring, peers. Studying under new leadership, even for only a matter of weeks or days, brought fresh perspectives and insights, and broadened my understanding of music-making.
One such summer workshop was a chamber music program led by an eminent violinist with a long list of European credentials. Coaching sessions lasted 45 minutes during which time we got no further than three printed lines of music. The teaching was rigorous, repetitive, microscopic and, yes, micro-managed. Every note from every player in the string quartet was examined and addressed: intonation, tone quality, vibrato, fingerings, shifting, bow speed, and bow placement. The extent of technical matters being raised was at that time astonishing to me and a bit overwhelming. I was struck by how much more there was to the process of music preparation than I had ever considered.
This violinist served as a living model of concentration and detailed focus unlike anyone I had ever encountered. The intensity of expectation and scope of those coaching sessions began to enter into my own practice room work back home. The experience was what the novelist Henry James encouraged: "Try to be one of those on whom nothing is lost." That summer strengthened the way I practiced and awakened a greater sense of responsibility that we have as musicians.
A few summers later, under the leadership of an internationally recognized pianist, the experience was much different but no less impactful. Coaching sessions were mainly focused on musical expression. There was not a word about the technical "how to play" but, rather, about the character and emotion one seeks to hear. Intuition and one's ear guided our music-making. This we found inspirational and liberating.
This pianist was a model of teaching of another kind in that we focused in those few days on why we play, why we have chosen music as a professional goal and why there can be such joy in music-making. It was as much an examination of our inner lives as the music we played.
Taken together, these two experiences reveal two different pedagogical points of views. One view is to focus on foundational technical skills as a means of communicating musical results. The other is to let the music inspire, if not shape, the technique. I don't see this necessarily as an irreconcilable dichotomy between rigor and indulgence. Both views require skills that can be learned, exercised and, indeed, blended to shape one's individuality in musical performance.
As we move toward summer. I encourage teachers to talk to students about summer learning opportunities. The experiences may be short term, but the outcomes can last a lifetime.
Michael A. Murray is Emeritus Professor at Missouri State University and recipient of that university's Foundation Award in Teaching and the Governor's Recognition for Excellence in Education. Dr. Murray celebrates his 35th season with the Springfield Symphony this year and has served as artist-faculty for the Oklahoma Summer Arts institute.
---
Please Help Share Your Fundraising Ideas!
by Eric Matzat
President, Palen Music Center
Many of the districts we serve are in constant need of additional funding. Perhaps it is for additional equipment, supplemental staffing, or trips. One of our valued partner accounts is Sparta — a small district near Springfield, MO. Sherry Nichols, their director, is excited to take these students (many of which have never left the immediate area) on this life-changing trip to our nation's capital for the July 4th National Independence Day Parade. She recently formed their first-ever band boosters club just this past July. I am SO PROUD of Sherry and her students who are working so hard to turn this dream into a reality. They have already done some local yard sales, a chili supper, concessions, sponsorship letters, girls night out at a local art studio, and more. They have raised about half of their $50,000 goal and have until May 15th for the final payment.
HERE IS WHERE WE NEED YOUR HELP!
Can you please share your fundraising ideas? What has been successful? What has been your best "bang for the buck"? How can we all rally around Sherry and lift her up with ideas and support as they push through this final stretch of raising the funds? Please send any of your feedback or ideas to me at [email protected]. We will compile the feedback and will publish in an upcoming Quick Note article. We will also be posting this same info on our Palen Music Center Facebook page. Thank you so much for your input and assistance. We're all in this together! :)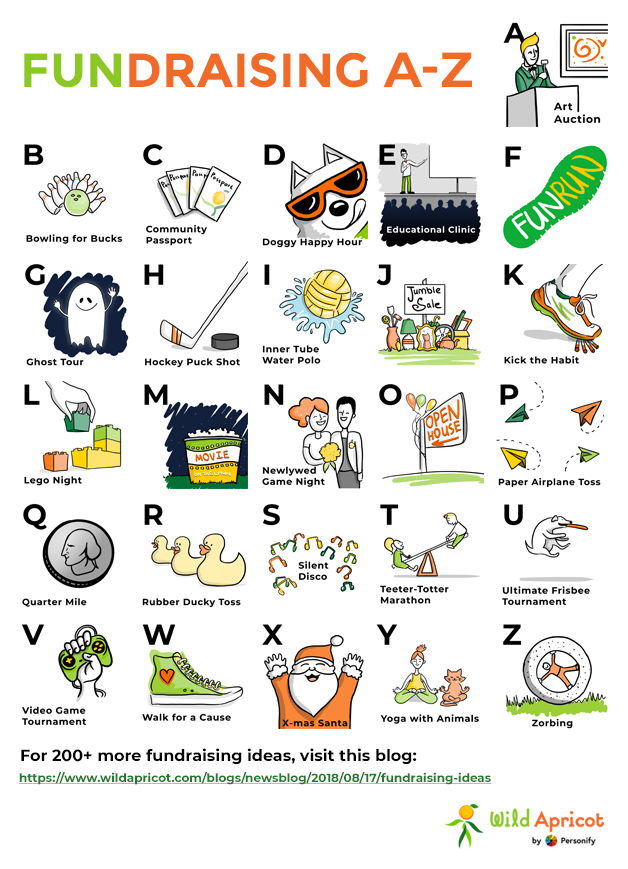 ---
Majestic "Concert Black" Marimba
The new Majestic Concert Black Series 5 octave marimba features the choice of a Padauk or Rosewood bar set, all at pricing that is within reach of many schools looking to acquire a 5 octave model. These marimbas take the best Majestic sonic and aesthetic details and bring them to a simple and thoughtful instrument. The integrated bar geometry facilitates precision tuned bars for a rich, warm tone throughout the range of the instrument. The free-floating bar post design adds to the resonance of each bar. The sturdy solid wood end pieces and rails on the frame offer excellent stability. The frame also includes a hand crank height adjustment on both sides allowing the perfect level adjustment to the individual player. Tunable low end resonators.
5 Octave models, Range of C2 - C7
Padauk bar model provide a warm sound throughout the range of the instrument for budget conscious schools (model M650D)
Rosewood bar model offer a superior dark resonance (model M650H)
Integrated bar geometry
Free-floating bar posts
Crank-up height adjustable
Tunable low-end resonators
2-year warranty
---
Contact Your Local Palen Music Center Representative
Can we assist you with anything? Please contact your local
Palen Music Center
school road representative for all of your music education needs.
(417) 882-7000
(573) 256-5555
(816) 792-8301
(417) 781-3100
(405) 896-8111
(479) 464-8877
(918) 286-1555
(636) 229-1904
(417) 882-7000
---
If you would like to submit material, make corrections, give comments, or wish to be removed from this mailing list, please contact
David Gorham
.