Monday, March 8, 2021
Percussion Solos & Ensembles:
Tools to Build the Skills
by John Paul Chapman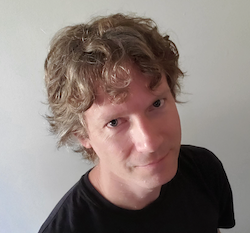 As directors focus on concert band this time of year, it is also solo & ensemble season. The importance of percussionists' involvement in these activities cannot be understated. Concert band literature is often not demanding enough to keep percussion students engaged and on task during a full band rehearsal.
How, though, can you work with these students in tandem during concert band rehearsal? You have so much on your plate already, as you work on tone, tuning, intonation, blend & balance. Meanwhile, the percussionists are working on stick flips.
In this type of environment, percussionists could use this time to work on a solo or ensemble piece. If you put a system in place that tracks the individual progress of each student, they can be guided to work independently for portions of class time.
Now I'm not saying to simply "send them out" and hope they get something done! They need structure and a clear set of expectations. It might take a bit of effort to get them started, but soon they will develop a steady work ethic that develops their skills further.
Choose the Right Literature
It is good to keep a set of literature available that can be used for multiple students. I have several books of snare & keyboard solos to choose from, which allows flexibility in trying more than one piece of comparable difficulty. Sometimes I choose the solo for the student, and sometimes I give them a few to pick from. Timpani and Multi-Percussion collections are available as well.
Obviously the noise factor must be considered. It may not be practical to roll 4 timpani to the hallway, but a set of multiple practice pads can be set up in the back of the band room. Marimbas & vibraphones can be less disruptive to other classrooms. Snare solos are the easiest way to go. Practice pads can be used in the back of the room, an adjacent practice room, or even in the hallway.
Above all, it is important to find a piece of music on an instrument that the student is interested in, and that is attainable with individual practice.
Set a Goal
I use Google classroom to have students submit videos of playing assignments. Typically, after the first week of starting a solo, I would give them an assignment to play the first 20 measures on a video, using a metronome at whatever tempo they choose. (Usually, the slower the better!) Hearing these short snippets will allow you to determine if they are misreading any rhythms or overlooking dynamics. If they pass that assignment, I would have them submit the next section of the solo the following week. If the first submission needs more work, I leave details in the comments section and give them another week to correct it.
Once the whole solo has been sent in, I give them tempo goals to strive for. Typically, I ask for 10 clicks faster the next time through a submission.
Keep a Rotation Going
If you need some of your percussionists present for portions of your wind ensemble rehearsal, keep some of them and send a few out to work, then rotate. If you have several students that can handle that timpani part on a certain piece, let each of them have a try at it. No one needs to stand back there and play the suspended cymbal part for half an hour. Of course, you might have some pieces that require all hands on deck, with a higher difficulty level. That would be a situation in which the solo projects are on the back burner.
Ensembles
Having students work on an ensemble during class will require another room, typically the choir room or stage. Supervision is necessary in this situation. Equipment flow and setup time needs to be managed as to not disrupt your rehearsal. If you don't have this scenario available to you, it will need to be rehearsed outside of class. As with all things, you have to find a balance that will work for you and your students.
***
Whether or not your percussionists perform their solos at district contest, it is still beneficial to give them individual projects to work on through the concert season. With proper planning and guidance, they can develop skills that will benefit the section as you add them back in with the concert band. Feel free to contact me if you need other suggestions! I wish you and your students the best this semester.
John Paul Chapman is Director of Percussion for Ozark Schools. He previously spent 15 years as percussion director at Willard. He has a Master of Music in Composition Degree from Missouri State University and creates custom scores for marching bands throughout Missouri, Oklahoma and Florida. His compositions have been published by TapSpace and JPM Music. He is an alumnus of the Phantom Regiment Drum & Bugle Corps.
---
Contact Your Local Palen Music Center Representative
Can we assist you with anything? Please contact your local
Palen Music Center
school road representative for all of your music education needs.
(417) 882-7000
(573) 256-5555
(816) 792-8301
(417) 781-3100
(405) 896-8111
(479) 464-8877
(918) 286-1555
(636) 229-1904
(417) 882-7000
---
If you would like to submit material, make corrections, give comments, or wish to be removed from this mailing list, please contact
David Gorham
.