Monday, January 10, 2022
Woodwind & Brass Tuning Charts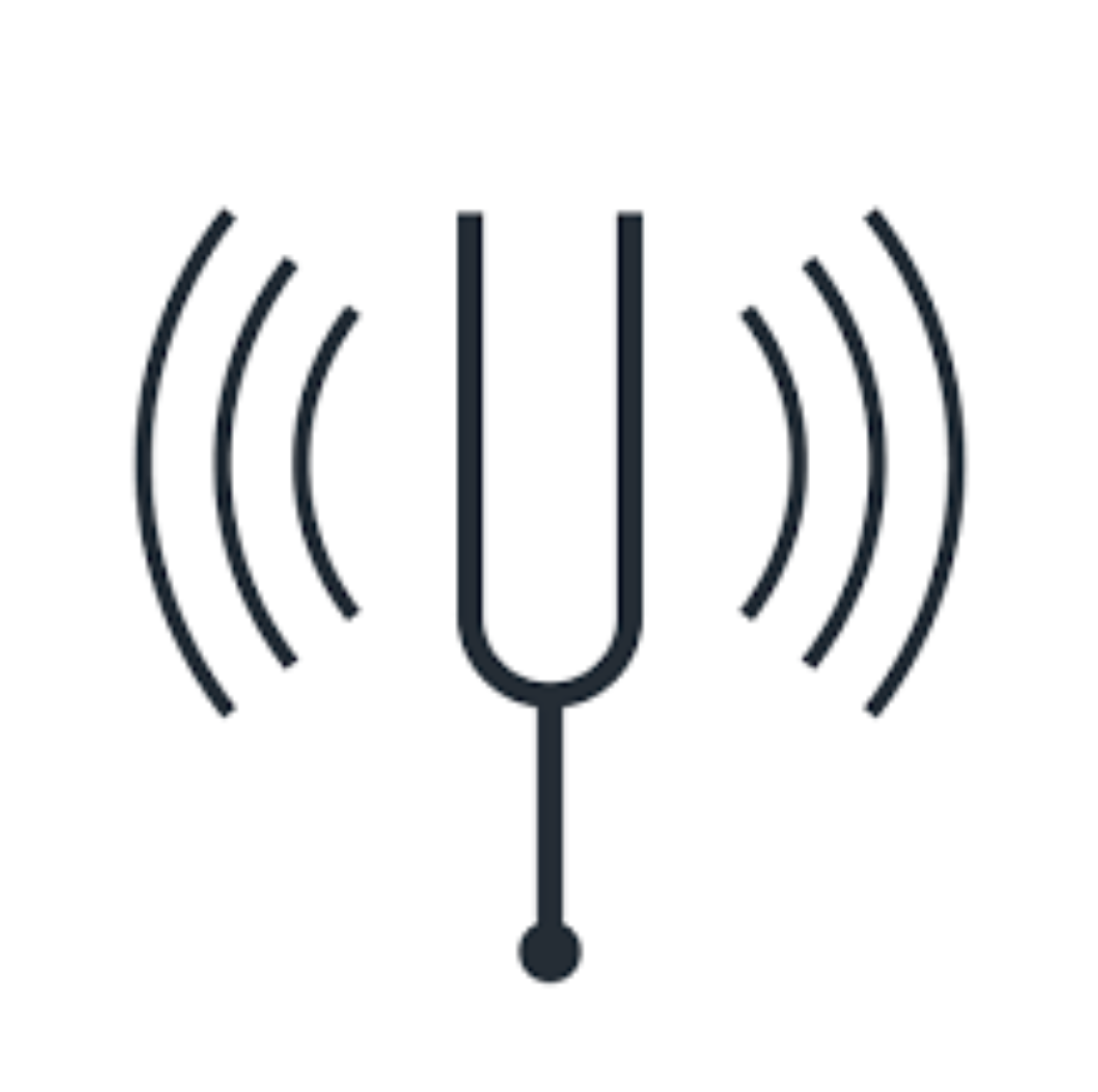 As we all know, every instrument has it's own unique set of idiosyncrasies and tuning tendencies. This week, we feature two great tuning tendency charts that can be very helpful in sorting all out, plus a chart of pitches most suitable for setting the length of each instrument. Although there is no better tool for tuning than the human ear, it is a great advantage to understand those tendencies AND have some reliable solutions.
Harlon Lamkin was Director of Bands at Owasso High School in Oklahoma from 1973 to 1989. He possessed a wealth of knowledge on every instrument. These three charts were created by Harlon many years ago. Every director would benefit from keeping them close at hand.
Click on each of the screenshots below to download printable PDFs.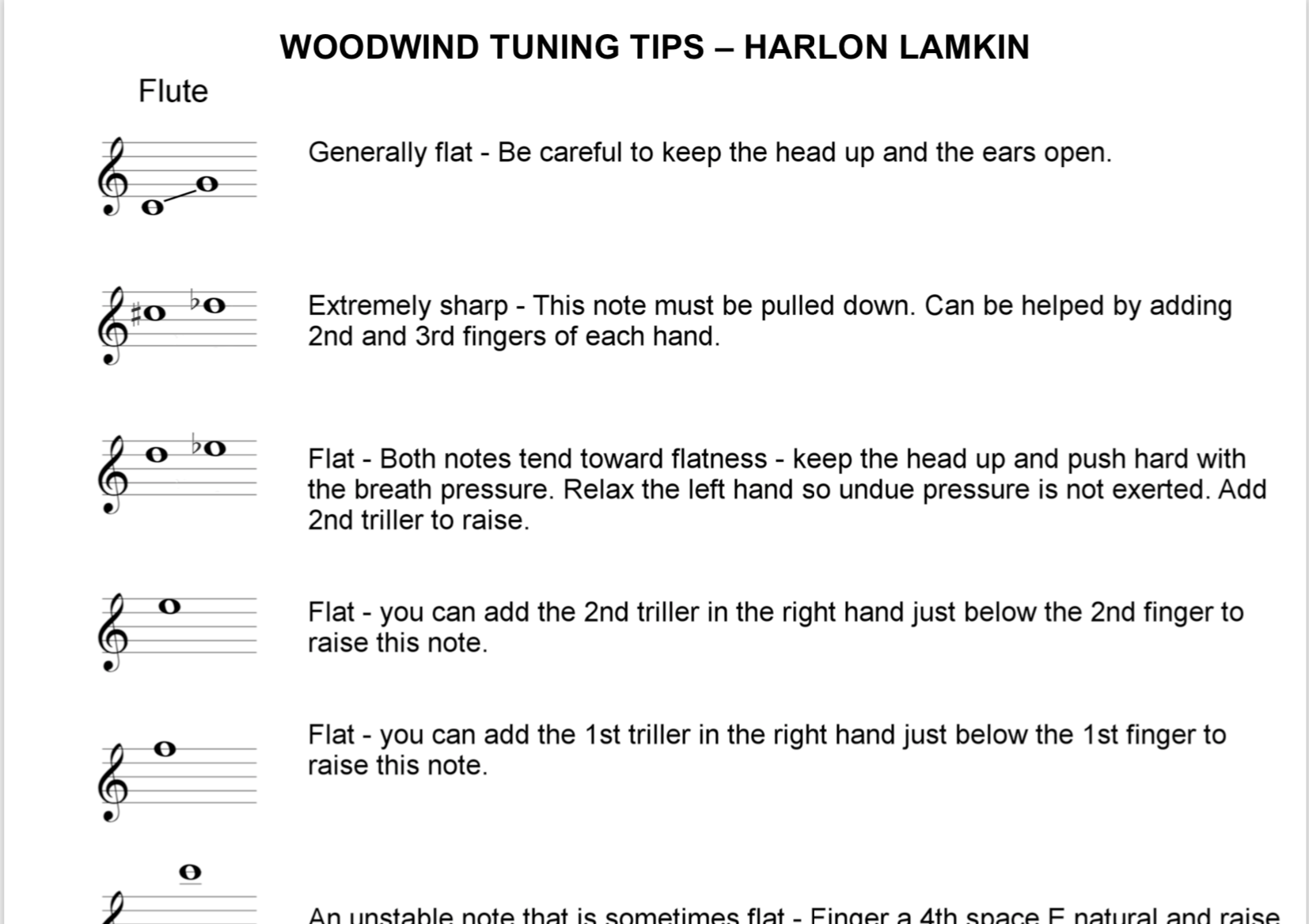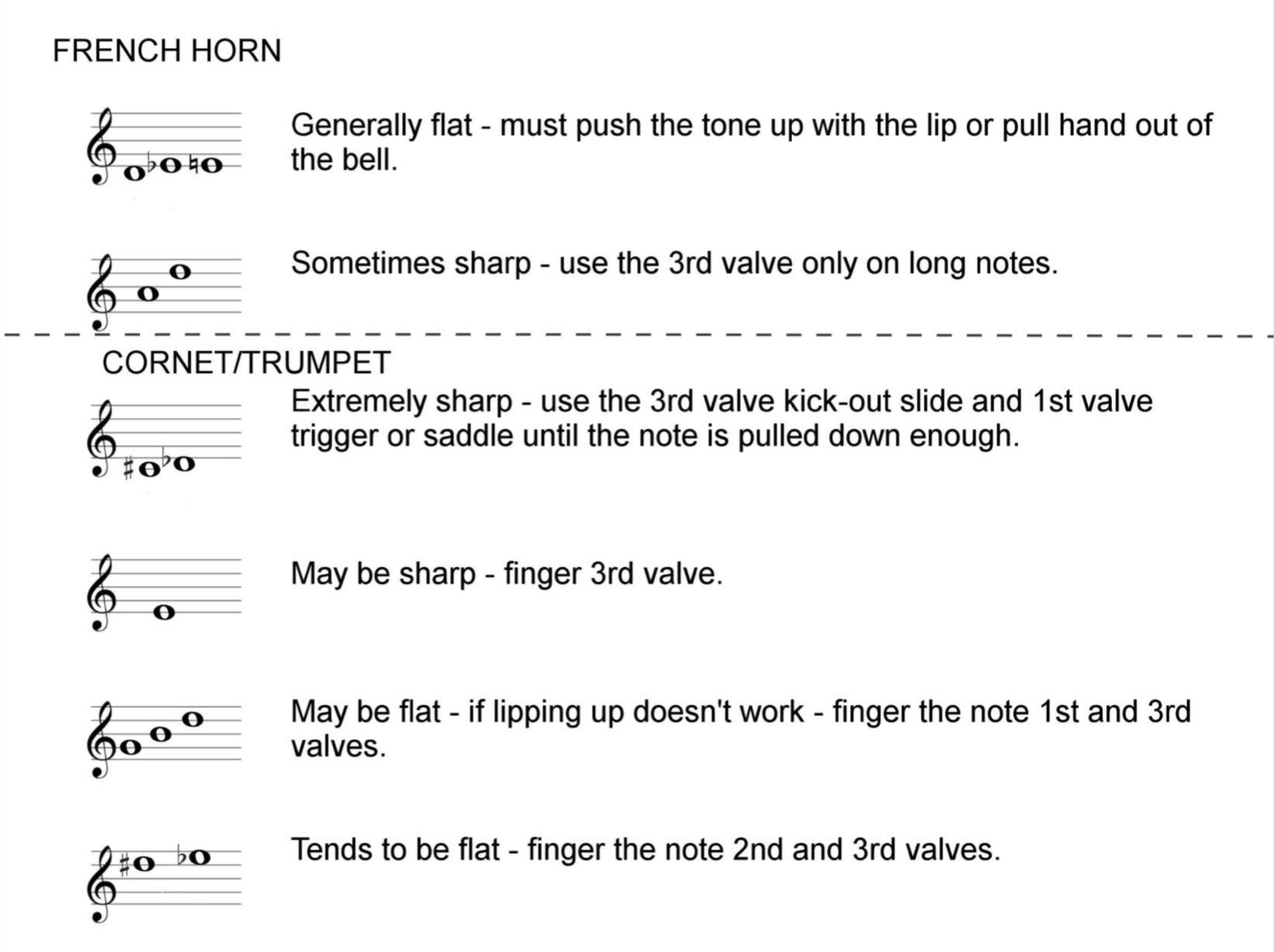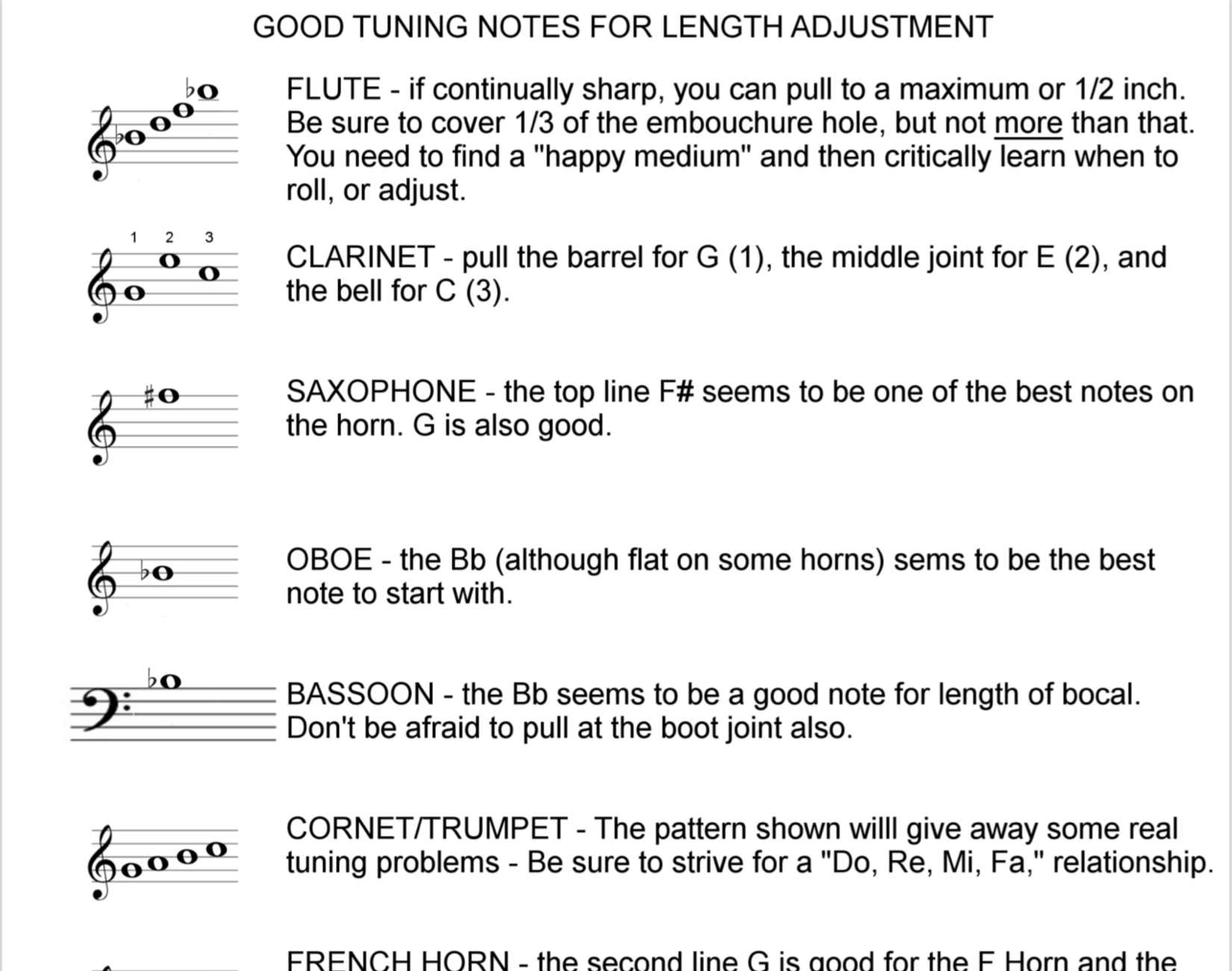 ---
Contact Your Local Palen Music Center Representative
Can we assist you with anything? Please contact your local
Palen Music Center
school road representative for all of your music education needs.
(417) 882-7000
(573) 256-5555
(816) 792-8301
(417) 781-3100
(405) 896-8111
(479) 464-8877
(918) 286-1555
(636) 229-1904
(417) 882-7000
---
If you would like to submit material, make corrections, give comments, or wish to be removed from this mailing list, please contact
David Gorham
.